As we enter the first of our recovery inflation panics over the next three months of base effects, one of the quivering bubbles standing in the way is overvalued growth stocks, particularly tech. Rising inflation and growth outlooks always favour value factors over growth, which tends to rise when inflation breakevens fall and investors put aside concerns about immediate return.
There is evidence that this rotation is gathering pace. Via BofA:
BofA Securities Equity Client Flow TrendsTech flows rolling overClientssell stocks following the GA elections…

•Lastweek, as the S&P 500 railed 2% and hit a new record high, clients were again big net sellers of US equities ($2.4B) following last week's near-record outflow.

•While clients have been net sellers of single stocks andUS equities in aggregate for three weeks, they've been net buyers of equity ETFs for five weeks.

•All three client groups(institutions, hedge funds, private clients)were net sellers, led by private clients,where net selling was at a nine-week high.All three size segments also saw outflows.

•Flows suggest clients may be cautious to add more equity exposure given index highs and extended valuations; we also see near-term risks skewed to the downside.

•Buybacks by corporate clients rose to their highest weekly level since last March, driven by big Health Care and Staples buybacks. While Financials buybacks remain muted, our banks team expects a pickup in 2021.

…driven by big outflows from Tech stocks

•Clients sold stocks in eight of 11 sectors, with the largest sales in Growth-oriented Tech, Cons. Disc., and Health Care.

•Outflows out of Tech–which we recently moved to market weight amid regulatory and tax headwinds from a Democrat-controlled White House and Congress–were the second highest in our post-2007 data history, driven by Institutional and retail clients. Hedge funds, meanwhile, were small net buyers.

•Bond-proxies Real Estate and Utilities saw the largest inflows. Tech ETF flows also rolling over

•ETF flows last week were at an eight-week high, chiefly driven by Equity ETFs while fixed Income and Commodity ETFs saw small net inflows.

•Six of 11 sectors ETFs saw outflows, led by Health Care, Tech, and Financials, which were also among the most sold on a single-stock basis. Real Estate and Materialssaw the largest inflows.

•Tech ETF flows have notably rolled over during the past month after a strong spate of consistent inflows over the past year–chart below.

•Both Growth and Value ETFs saw outflows while Blend ETFs saw inflows(largest in eight weeks).
I am not yet convinced by this return of inflation story. As China slows into H2 and EUR begins to flatten out and fall again along with it, it will take a gigantic MMT-inspired US boom to offset a return to global lowflation.
If that is the case, then any sell-off in well-priced tech in coming months may well be a buying opportunity…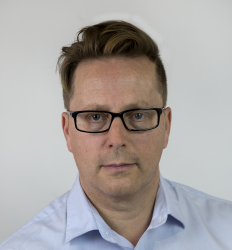 Latest posts by Houses and Holes
(see all)