Via Cornerstone:
Long-term Treasury yields have risen sharply since the beginning of the year, as we know. The ten-year rate is up 22 bps; the vast majority of the increase happened starting on January 5th.

•The move is also outsized by historical standards: Ten-year yields have moved on net more than that on any othe reight-day period only 1.6% of the time since 2010 (the low-rate era).

•The models we monitor agree that the fickle and volatile term premium accounts for at least much of the increase. The fact that the move started after some Fed officials began talking about removing policy accommodation suggests that we might be witnessing a mini taper tantrum.

•Of course, we cannot perfectly disentangle less dovish Fed speak from other contemporaneous factors, including the prospects for more fiscal stimulus after the Democrats took control of the Senate.

•Indeed, one of the models suggests that inflation expectations have edged up somewhat further post January 5th, which could reflect expectations for more fiscal stimulus (although the same model, perplexingly, suggests no increases in growth expectations).

•Bottom line, the situation is fluid, but rate increases due to taper talk and, worse, references to rate hikes, seem unlikely to be sustainable given the Fed's resolve to remain dovish.
I am also of the view that it is tantrum for now as the virus third wave hits growth. But markets always begin new moves with such so it could turn fundamental if there is enough MMT juice to come from the Biden Administration and vaccines prove as successful as it appears.
What we can say with some confidence is that Fed will not move before 2022 regardless.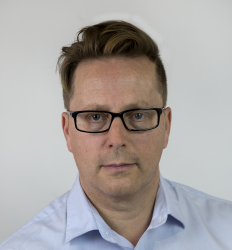 Latest posts by David Llewellyn-Smith
(see all)