See the latest Australian dollar analysis here:
Via Societe General:
EUR/CNH may be the most important FX pair in the world now

◼We move from Janet Yellen's confirmation hearing to the new President's inauguration, which is likely to see more pomp and ceremony and less cause for markets to move. The main economic data point of the day came from slightly higher UK CPI inflation (core 1.4% vs 1.1%last, 1.3% expected), and we move on to Canadian CPI and the US NAHB housing market index. The main market focus may have to be the bank of Canada, but they aren't expected todo anything at all. Not much then, to go on other than price action, which shows most equity markets higher (NKY and FTSE exceptions), bond yields settling into ranges (US 10s 1.09%), and oil prices recovering (Brent $56.5p/b). The upshot of all that is a softer dollar. That poses a bit of a challenge since, in EUR/USD in particular, we haven't cleared out enough positions to lay the foundations for the next round of dollar weakness.

◼Long NOK and long AUD are favoured longer-term views, EUR/USD's near-term fate may depend on what the yuan does. The first chart shows how the euro has fared against sterling, yuan, dollar and on a trade-weighted basis. The big positive is that EUR/CNH is a lot lower than it was in July, and that takes the pressure of the euro's trade-weighted level. This may be the most important FX pair now. One thing that did seem clear from Ms Yellen's testimony was that the Biden administration doesn't want to be seen as a soft touch in relations with China.

◼I wrote about sterling yesterday. It's clear that the key level to watch is EUR/GBP 0.8660, the bottom of the last few months' range and a focus for today. I fancy we can break this at some point, and that too, will help the euro–sterling has the third biggest weight in the euro's basket, after the yuan and dollar. And since EUR/GBP breaking may drag GBP/USD through 1.37,this pair may hold the key to whether the weaker dollar we're seeing first thing, is a trend that can persist for a while, or just fizzle out.
All good for now. But I maintain that the base case ahead for China is to keep tightening and the next move for CNY into 2022 is down. Taking global reflation and the AUD with it.
That is unless a new virus gets it first.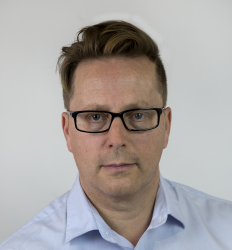 Latest posts by David Llewellyn-Smith
(see all)