After abrogating responsibility for quarantining of overseas arrivals to the states, Prime Minister Scott Morrison has rejected QLD's sensible proposal to shift quarantine from city hotels to regional mining camps, claiming resources workers could become infected and thus hamper Australia's economic recovery:
Ahead of national cabinet on Friday, Mr Morrison expressed scepticism about Premier Annastacia Palaszczuk's plan to use a former mining camp near Gladstone…

Mr Morrison said in addition to health concerns, there was the risk of exposing workers coming up to Gladstone to do major maintenance works on gas projects in the coming 12 months.

"There's not a great risk tolerance there, because that work needs to happen," he said.
All of Australia's recent COVID-19 outbreaks – Melbourne, Adelaide, Sydney and Brisbane – have stemmed from failures in hotel quarantine that have led to the virus leaking into the community.
The costs have been enormous, resulting in widespread hard lockdowns, border closures, disruptions, and many billions of dollars in lost economic activity and economic stimulus.
It simply makes no sense housing quarantine in densely-packed inner-city hotels where the risk of contamination and spread into the community is high.
Instead, Australia's quarantine system should:
House international arrivals away from population centres (e.g. in low density remote army bases and mining camps);
Utilise only highly trained and well paid staff;
Ensure these staff work in dedicated teams (to avoid cross-contamination) and remain on site throughout their deployment (similar to mining FIFO workers); and
Conduct regular testing of quarantine staff and guests.
The Howard Springs Facility in the Northern Territory is the model that Australia's governments should seek to emulate:

QLD's Gladstone proposal obviously fits this model.
Instead of opposing such an idea, and facilitating further quarantine outbreaks in the cities, Scott Morrison should actually do his job as Prime Minister and stop passing responsibility to the states.
The federal government is best placed to coordinate and fund Australia's quarantine effort. It also has constitutional responsibility for quarantine and managing Australia's international border.
Australia's governments must get quarantine arrangements right if we are to avoid further costly virus outbreaks, shutdowns, and disruption. This necessarily involves moving quarantine out of city hotels into low density accommodation in remote areas.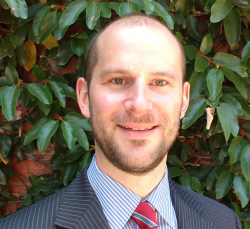 Latest posts by Unconventional Economist
(see all)