Roy Morgan Research's business confidence survey for December has reported booming conditions, with confidence surging to a three year high:
In December 2020 Roy Morgan Business Confidence jumped 14.1pts (+12.9%) to 123.2 – the highest monthly reading for three years since January 2018 (123.5). Business Confidence has now increased a record 37.6pts (+43.9%) over the last three months.

In good news an increasing majority of businesses, 59.7% (up 1.8ppts), said the next 12 months is a 'good time to invest in growing the business' – the highest figure for this indicator for over seven years since October 2013.

Business Confidence is now 18.7pts higher than it was a year ago at 104.5 in December 2019 and is 9.8pts above the long-term average, of 113.4. Business Confidence for December is now clearly above the latest ANZ-Roy Morgan Consumer Confidence of 108.7 for January 16/17, 2021.

Business Confidence has jumped over 40% in only three months since September 2020

Business Confidence has now increased strongly for three straight months and is up 37.6pts (+43.9%) since September to 123.2 – a three year high since January 2018 (123.5).

On a State based level Business Confidence is now in positive territory above 100 in all five mainland States and has increased strongly over the past few months. New South Wales now has the highest Business Confidence of any State at 128.2, up a stunning 33.9pts (+35.8%) since September.

However, the two largest increases to Business Confidence in the closing months of 2020 came in Victoria, up 47.1pts (+61.2%) to 124.1 and Queensland, up 45.4pts (+63.4%) to 117.0. Both States had lower than average Business Confidence in September as Victoria grappled with a second wave of COVID-19 and a prolonged lockdown and Queensland geared up for a relatively close State Election in October.

Western Australia, which has had a consistently above average Business Confidence throughout the pandemic, experienced an increase of only 13.9pts (+12.8%) to 122.8 – the smallest percentage increase of any State.

South Australia, which experienced a short and sharp lockdown in late November, had the lowest Business Confidence of the mainland States at 101.4, up 26.4pts (+35.3%) since September.

Lagging behind the mainland States is Tasmania which has a Business Confidence of only 88.7, up 12.2pts (+15.9%) since September/October. The heavy reliance of the Tasmanian economy on tourism businesses has been heavily hit by the continual border closures which not only prevents people from travelling but also creates a level of uncertainty that makes people less able to make future travel plans.

Property & Business Services, Wholesale, Transport, Postal & Warehousing, Agriculture and Public Administration & Defence are the most confident industries in December

All but one industry now has a positive Business Confidence above the neutral level of 100 in December with increases for 15/18 industries in December.

Property & Business Services has the highest Business Confidence at 149.0 in December, an increase of 13.4pts (+9.9%) – and up from third position a month ago. Following closely behind are Wholesale on 141.2, Transport, Postal & Warehousing on 135.9, Agriculture on 134 and Public Administration & Defence on 131.5.

Also well into positive territory are Community Services (128.9), Professional, Scientific & Technical Services (122.3), Retail (118.2), Education & Training (117.1) and Information Media & Telecommunications (115.3) – all five of which increased strongly by at least 5pts in December.
Roy Morgan's Business Confidence result for December supports the results for NAB.
It's "Boom Time" according to businesses. This is easily the biggest 3 month increase over the last decade, up by nearly 40pts.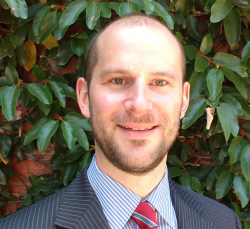 Latest posts by Unconventional Economist
(see all)