Roy Morgan Research has released its labour market survey for December, which revealed that the Australian workforce hit a new high in December with more jobs and more people looking for work:
Latest Roy Morgan employment series data shows over 12.6 million Australians employed in December (up 210,000 since November) and 1.72 million (up 44,000) are unemployed (up 0.1% to 12.0% of the workforce).

The workforce increased to a new record high in December of nearly 14.4 million

The workforce in December was 14,373,000 – comprised of 12,649,000 employed Australians and 1,724,000 unemployed Australians looking for work. The workforce was up by 254,000 as both employment increased (+210,000) and unemployment also increased (+44,000).

Over 12.6 million Australians were employed in December – the highest since early March:

12,649,000 Australians were employed, up 210,000 from November – driven by increases in NSW (up 103,000) and Queensland (up 168,000) while other States were little changed. There was an increase in full-time employment up 53,000 to 8,151,000 and part-time employment, up 157,000 to 4,498,000.

Unemployment increased in December as Australians joined the workforce:

1,724,000 Australians were unemployed (12.0% of the workforce), up 44,000 from November. There were more people looking for full-time work, up 18,000 to 797,000 and part-time work, up 26,000 to 927,000.

Roy Morgan's unemployment figure of 12.0% for December is significantly higher than the current ABS estimate for November 2020 of 6.8%. However, the ABS figure for November counts an additional 82,000 Australians who were working zero hours in November for economic reasons as 'employed'. If these non-workers are added back the ABS unemployment estimate for November increases to in excess of 1.02 million (7.4%). The ABS also claims there are an additional 1.3 million Australians (9.4%) under-employed for a total of 2.33 million unemployed or under-employed (16.8% of the workforce).

Under-employment up slightly in December as part-time employment hits record high:

In addition to those who were unemployed, 1.36 million Australians (9.4% of the workforce) were under-employed – working part-time but looking for more work. This was an increase of 73,000 on a month ago driven by an increase in part time employment that hit a record high of 4.5 million in December.
In total 3.08 million Australians (21.4% of the workforce) were either unemployed or under-employed in December, an increase of 117,000 on November as all key metrics rose including full-time employment, part-time employment and unemployment according to the latest Roy Morgan employment estimates.

Compared to early March, before the nation-wide lockdown was implemented, in December there were over 900,000 more Australians either unemployed or under-employed (+5.8% points).
The state break-down is interesting as it shows that NSW has by far the lowest unemployment (backed up by ABS figures), reflecting that it is the most open state:

According to Michele Levine, CEO of Roy Morgan:
"The Australian economy is slowly re-opening although it has proved to be a stop-start process over the past month with borders opening and closing between states seemingly every other day. A clear result of this re-opening is Australians re-joining the workforce in droves with a record high of nearly 14.4 million Australians now either employed or unemployed and looking for work.

"In December all key metric increased including full-time employment (+53,000 to 8,151,000), part-time employment (+157,000 to 4,498,000) and unemployment (+44,000 to 1,724,000). The unemployment rate increased slightly to 12.0% (up 0.1%) and as part-time employment rapidly increased the under-employment rate also increased to 9.4% (up 0.3%).

"The increasing workforce presents somewhat of a mixed picture because although there are new jobs being created – part-time employment is at a new record high and overall employment is now the highest it has been since early March – there are clearly not enough jobs to go around for all those looking for new employment.

"There is likely to be a continuing high level of unemployment over the next few months as Government stimulus such as the JobKeeper wage subsidy winds down and the repayment holidays offered by banks and financial institutions for mortgages and other loans are also ended.

"Looking at the States there is something to be said for the way New South Wales has handled the COVID-19 pandemic. Australia's most populous State now has clearly the lowest unemployment of any State at only 8.6% in December.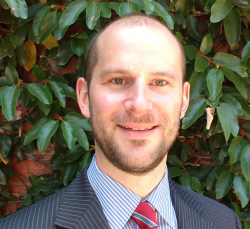 Latest posts by Unconventional Economist
(see all)