In yesterday's article entitled "Why housing construction will crash in 2022", I warned that the property lobby would intensely lobby the federal government to restore mass immigration:
"…expect to see intense lobbying from property groups calling on the federal government to provide more subsidies, as well as to open Australia to migrants.

Without a return to the mass immigration population ponzi, the housing construction industry will eventually be forced to contract to meet lower levels of demand. They will fight tooth and nail to prevent this from happening".
Like clockwork, the CEO of the Property Council of Australia (PCA), Ken Morrison, has done exactly that:
Property Council of Australia CEO Ken Morrison says population growth through immigration needs to be restarted as soon as possible since the success of the HomeBuilder scheme won't last forever…

"It's keeping the economy going and keeping construction workers in jobs.

However, Mr Morrison said the "big engine of the economy" which is immigration needs to be restarted earlier than what the budget has proposed.

"If we don't get population growth restarted, it can only go so far," he said.

"It is important I think as a country, whether we're talking about housing, whether we're talking about tourism … that we look to how we can start renormalising … population growth.

"That does go to our international borders and how we're able to bring more people into the country.

"We would like to see that restart of migration and net overseas migration earlier than what the budget papers said".
There is nothing "normal" about the past 15 years of break-neck immigration, which was nearly triple the historical average: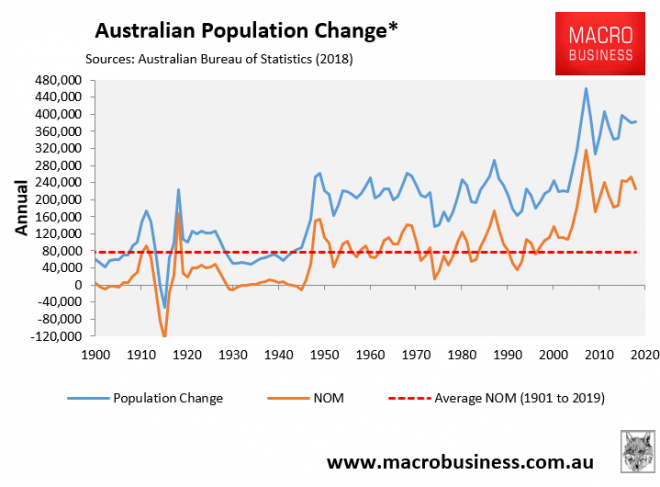 Mass immigration is the ultimate Ponzi scheme, with the property industry privatising the gains while the costs are socialised on the existing population via funding the increasing infrastructure needs (water, power, transport, recreation facilities etc), as well as suffering the downsides via increasing congestion, being crammed into defective high-rise apartments, and lower wages.
Exorbitant property prices in the migrant epicentres of Sydney and Melbourne have prevented nearly an entire generation from owning a home, while consigning the rest to a lifetime of mortgage servitude and shoe-box living.
Therefore, restoring mass immigration – a key demand driver – would significantly erode housing affordability, in addition to consigning more people into living in tiny apartments.
Moreover, what about COVID? In effect, the Property Council (developers' and real estate agents' lobby) wants the government to risk our lives in order to keep builders busy and home prices (and speculator's profits) high.
Sadly, our political leaders don't care about these truths. After stimulating the construction of thousands of extra homes through HomeBuilder, the federal government will inevitably return to importing hundreds of thousands of migrants to fill them. This is how Australia's Ponzi economy works.
We are the housing equivalent of a narco state, after all. And the Morrison Government dances to the tune of its property lobby paymasters.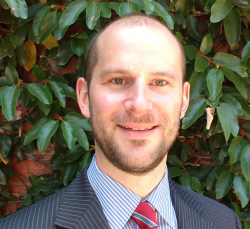 Latest posts by Unconventional Economist
(see all)