The latest private health insurance coverage data from APRA revealed that the private health hospital coverage of adults fell to a new low of 43.8%, and has fallen by 3.3% since the Coalition took office in 2013:

Separate annual data from APRA also shows that coverage has collapsed amongst healthy young cohorts while rising among the elderly:

The above charts add weight to the claim that Australia's private health insurance industry is facing a 'death spiral'. Young and healthy people (the so-called "invincibles") continue to leave system, thus leaving a larger proportion of unhealthier, older, expensive users.
If this process continues, it will force premium up further, leading to a further exodus of the invicibles, and so on.
Australia's private health insurance sector can only remain solvent if enough young and healthy people agree to sign-up, since they are the ones who are likely to pay more into the system than they take out.
In the absence of risk-based pricing, the only incentive for these young people to sign up is to avoid penalty – i.e. the Medicare Levy and the lifetime health cover surcharges.
Clearly, these young, healthy cohort perceive that it is cheaper to simply pay the penalties than hold private health insurance, thus helping to explain the clear exodus from the system.
With this background in mind, it is interesting to see the industry looking to new ways to lure young Australians into taking out insurance:
One of the biggest problems for health insurers is their customers are ageing, with fewer younger members taking out policies to help support the rising claims of their older cohorts.

Funds have begun offering special deals for young members to help steady the ship.

AIA Health is offering Uber Eats and shopping vouchers in a bid to lure new members…

Major provider Bupa is also redefining its offering to be more personalised, relevant and affordable…

Bupa is also leveraging new technologies to cater to younger people who have grown up using apps and smartphones…

Members Health has introduced $250 million worth of customer support and hardship measures since March, its chief executive Matthew Koce says.
Perhaps policy makers should take this opportunity to investigate whether the private health insurance industry should continue to be supported by taxpayers.
Australians are subsidising private health insurance to the tune of about $9 billion every year: $6 billion for the private health insurance rebate and $3 billion on private medical services for inpatients:

The rebate alone is projected to grow to $7.1 billion by 2022-23, according to the budget papers.
This $9 billion (and growing) of private health subsidies may produce more benefits to taxpayers if it was diverted into the public system.
After all, there is little solid evidence showing that private health insurance buys patients extra quality and safety. The Productivity Commission (PC) found that the larger, most comparable public and private hospitals had similar adjusted premature death ratios. Further, the PC found that the team-based care in large public hospitals also leads itself to better coordination of care.
So, instead of spending scarce taxpayer funds to prop-up the private system, perhaps it is time to abandon private health insurance subsidies altogether, with the savings instead redirected into the public system?
With the 'death spiral' seemingly spinning out of control, the system is arguably headed for collapse anyway.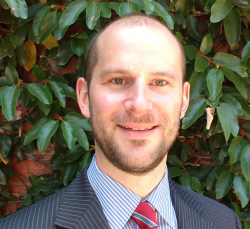 Latest posts by Unconventional Economist
(see all)