As reported by Sky News, Queensland Premier Annastacia Palaszczuk has called on the Morrison government to extend JobKeeper for the struggling Queensland tourism industry after closing the state's border to New South Wales during most of the Christmas holidays:
"We really need the federal government to think about extending JobKeeper for these industries that are doing it tough," Ms Palaszczuk said.

"There's about 10,000 businesses here in the Tropical North that are on JobKeeper at the moment. That's going to have a huge impact on employment especially when JobKeeper ends at the end of March," she said.

"What we're asking for is a helping hand at this hour of need."
Here's a novel idea. How about not shutting Queensland's border at a moment's notice every time there is a virus outbreak anywhere? These knee-jerk responses mean Australians cannot even book holidays with confidence in their own country.
It has also been clearly demonstrated that JobKeeper has been systemically rorted by Australian businesses, who have manipulated their turnover to meet the eligibility rules. This type of rorting would only continue if JobKeeper was extended to the tourism industry.
Instead of picking sector-specific winners (or losers), a better policy would be to permanently lift JobSeeker from its poverty level of $40 a day to the Aged Pension Level ($61.50 a day). This way, taxpayer dollars would go where they are truly needed and displaced workers, regardless of industry, would receive adequate income support.
Remember, the JobSeeker coronavirus supplement is scheduled to expire on 31 March, meaning millions of Aussies will be thrown back into poverty when the rate reverts to its pre-COVID poverty level of $40 a day:

The impacts of COVID-19 could linger for years. This means the tourism industry will need to adjust to the new "COVID normal" and not all businesses will remain viable. Extending JobKeeper will merely delay the inevitable and keep unviable businesses alive on taxpayer life support.
Policy makers should facilitate creative destruction in these industries by providing income support to displaced workers, rather than keeping zombie firms afloat.
Lifting JobSeeker in line with the Aged Pension achieves these aims and is far more equitable and targeted than extending JobKeeper to specific industries.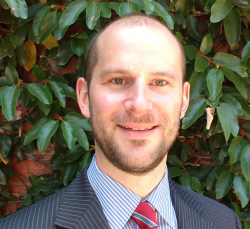 Latest posts by Unconventional Economist
(see all)