ANZ Research has released a new report on the New Zealand property market, which claims that a "perfect storm" has developed that has driven "unprecedented gains":
Record Breaker

House prices rose 2.9% in December, following similar stellar rises in October and November. This saw a quarterly gain of 7.7% for Q4 (figure 1) – the biggest quarterly gain on record (based on data from 1992).

Since the lockdown-induced declines seen in April and May, house prices have risen 16%. This has seen annual house price inflation rise to 17% (figure 2).

Annual house price inflation is still below the peak seen in February 2004 (24% y/y), which followed a year of solid monthly gains (1.8% m/m on average). The upturn this time has been shorter but sharper, with price rises of 2.1% m/m on average since May.

It is possible that continued momentum could see the 2004 peak in annual house price inflation surpassed. But there are reasons to think that the upturn might not have the same persistence this time around. A key difference is that the economy was very buoyant in the
early 2000s, with incomes growing strongly. This time income growth is fairly stagnant and house prices are already very unaffordable relative to incomes – making continued house price inflation at the current pace unsustainable.

Momentum in the short term

We do expect to see some continued momentum in the market over the next few months, with the housing market very tight. Days to sell reduced further in December to just 31 days, compared with a historical average of 39 days. Listings are not coming onto the market fast enough to meet demand, with inventory hitting new all-time lows. This speaks to further upwards pressure on prices, reinforced by the fact that house price expectations have increased as the housing market has strengthened (figure 3).

Lower interest rates have played a role in the recent upturn, but this is only part of the story. A speculative dynamic has also contributed, with participants in the market running on the assumption that strong house price gains will continue.

It has been a perfect storm: fear of missing out (FOMO), scarcity of properties and expectations that house prices will get further out of reach, at a time when interest rates have been falling and bank funding has been readily available. This dynamic is expected to contribute to further price gains in the short term at least. We expect the housing market will cool in time, but exactly when is highly uncertain, given that momentum in the market can be slow to moderate.

But cooling in time

Eventually, we expect that an easing in acute market tightness will occur and fundamental factors will return to the fore, including income considerations, weak population growth (with building strong), affordability limits and credit constraints.

The RBNZ has moved to curb high loan-to-value ratio lending to investors, effective from 1 March, with some banks acting pre-emptively to rein in lending to this segment. This will have some effect in dampening house price inflation (say 1-2 percentage points, according to the RBNZ), though only temporarily, as with previous imposition of such restrictions. Nonetheless, these may play a role in curbing (in the RBNZ's words) "irrational exuberance", thereby contributing to a slowing in momentum (figure 4).

Overall, we expect house price inflation to moderate (see Economic Forecasts), with solid gains in the next few months, followed by a more marked cooling. House price declines can't be ruled out, but for now that is not our expectation and sits squarely in the 'risks' basket.
As we know, New Zealand Prime Minister Jacinda Ardern was elected in 2017 on a platform of fixing New Zealand's chronic housing crisis.
However, Ardern's Labour Party failed dismally on housing in its first term, failing to deliver on key election promises.
The upshot is that more than three years after sweeping into government on a housing affordability platform, New Zealand's housing crisis is arguably worse than ever. And Jacinda Ardern is learning the hard way that talking about "affordable housing" in opposition is easy, but delivering in government is an entirely different matter.
This is because "affordable housing" necessarily requires prices to fall, which no political leader ever wants.
Instead we get fake "affordability" measures like first home buyer grants, which only succeed in artificially inflating demand and prices.
History doesn't repeat but it sure does rhyme.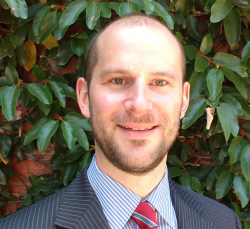 Latest posts by Unconventional Economist
(see all)