Kevin Davis, Emeritus Professor of Finance at the University of Melbourne, has slammed the Morrison Government's planned scrapping of responsible lending laws, which he argues is "particularly egregious" and a "triumph of ideology and vested interests over logic and evidence":
The axing of responsible lending obligations (RLOs) under the National Consumer Credit Protection Act 2009 is particularly egregious…

Instead, it appears to be banking on market forces and voluntary codes of conduct to protect financially unsophisticated borrowers. This is the triumph of ideology and vested interests over logic and evidence.

Plenty of credit

The case for removing responsible lending obligations rests on a number of unsupported assertions.

First, Treasurer Josh Frydenberg has argued lending needs be made easier to "kickstart" economic growth in these troubled times. The responsible lending obligations, he has said, increase the cost and time involved in making lending decisions.

But it is difficult to discern evidence in public statistics that responsible lending obligations have adversely affected loan growth or the cost of household-sector borrowing…

Confusing regulatory roles

The second invalid assertion is that oversight of bank lending by the Australian Prudential Regulation Authority can substitute for explicit responsible lending laws enforced by the Australian Securities and Investments Commission.

This misconstrues APRA's mandate and expertise, which is focused on institutional safety, not on consumer protection. APRA should be interested in the specifics of a very large loan that may affect the lender's financial strength. It cannot be expected to examine thousands of smaller loans…

Fears no longer relevant

The third assertion is that responsible lending regulations have made lenders "increasingly risk averse and overly conservative", out of fear of incurring onerous penalties.

That might have had some relevance in the past. But not so much since ASIC's failed "Wagyu and Shiraz" case against Westpac in the Federal Court in 2020…

Loan processing costs should be falling

A fourth assertion is the excessive cost of gathering and processing borrower information. But the development of "open banking" is enabling fintechs to harvest data of consenting borrowers and provide information at lower cost than ever before.

Relying on codes of conduct is an act of faith

Finally, it is claimed that reforming industry codes of conduct, incorporating responsible lending objectives and making them legally enforceable, removes the need for separate lending laws.

But past experience with "self-regulation" does not promote confidence this approach will work…

This is a bad look for the federal government. It has the hallmarks of political opportunism, using the COVID crisis to be a friend of business at the expense of consumers.
These are all fair observations, but they miss the key point: Australia spent millions of dollars and many months conducting the Hayne Royal Commission (RC), which documented numerous cases of criminal and predatory lending by Australia's banks. So much so that the very first recommendation from the RC was to keep the responsible lending rules in place:

So, for the Morrison Government to turn around only 18 months later and announce the abolishment of such rules is the ultimate chicanery, and reeks of a grubby back room deal forged between the Coalition and its financial backers in the banking and property industries.
Labor, The Greens and the Senate cross-bench must unite to block the Coalition's proposed sabotage. The RC's number one recommendation must be upheld.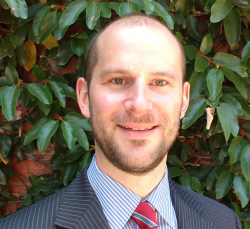 Latest posts by Unconventional Economist
(see all)