The Spinoff has published the below "deranged" chart on New Zealand's housing market showing how for two decades, under both National and Labour governments, housing costs have risen far faster than wages:
Labour is in a real bind here, because while 2020's extraordinary 20% year-on-year price rise is an unmitigated disaster for anyone trying to save a deposit for a home, it's also partly why Labour remains so enormously popular…

Each of the main parties shares something else in common: that for all their concern at runaway prices, none will ever admit the cost of housing might need to come down. All we ever get is an expressed desire for prices and rents to stabilise, to stay flat so that wages might start to catch up.

Yet this stubbornly refuses to happen…

The political calculus still says not to fix it: yes, it's unfair and unsustainable, but making 65% of the country feel richer (let alone the vast and largely untaxed wealth gifted to the small percentage who are landlords) is politically very useful.

Which is probably why, even now, after 20 years of concern expressed and grimacing at press conferences, that all that tends to happen is announcements, and not any change to the seemingly untouchable arcs that govern house prices, rental costs and wages. Despite concern expressed by the government, anything short of them actually executing KiwiBuild (remember that?) is unlikely to have any impact at all on our desperate and depraved housing market.
Meanwhile, CoreLogic's latest New Zealand housing report shows the extreme price appreciation on show across the country, with Auckland average dwelling values nearing $1.2 million: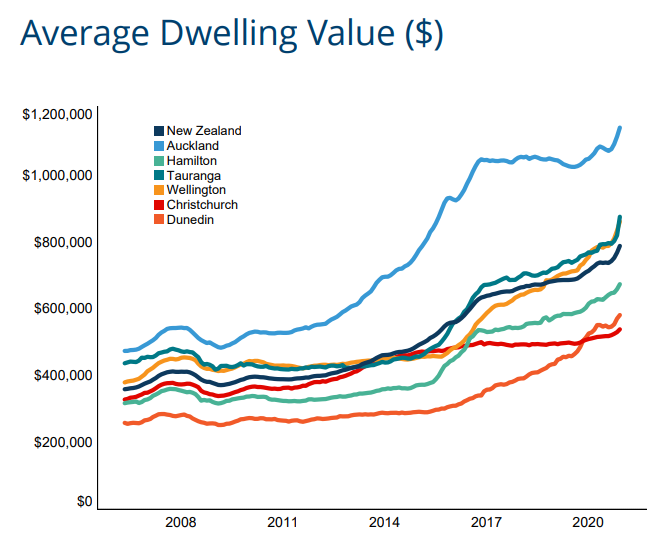 To add insult to injury, investors are driving much of the price rises:
The key trend in recent months has really been the continued growth in market share for mortgaged investors. Indeed, after troughing at just 22% in Q4 2017, their share of purchases has steadily risen and in Q3 2020 was 26%. It has pushed even higher in Q4, reaching 27% – that is the highest figure seen since 28% in Q3 2016, which was just prior to the Reserve Bank (RBNZ) imposing the 40% deposit requirement on investors nationwide.

The low interest rate environment is having a two-way effect on investors – it's cheap to borrow, so they're actively seeking property because of that. But at the same time, low rates on term deposits are also creating an incentive to take money out of the bank and look for alternative asset choices, such as property. Indeed, the stock of money held in bank term deposits has actually fallen in recent months. Meanwhile, investor demand for property has also been stimulated by the temporary removal of the LVR speed limits, which has allowed more buyers to get in with a 20% deposit rather than the previous 30%.
And this is coming at the same time as rents are experiencing strong growth:
National rents averaged $480 in the three months to December, up by 8.0% from the same period a year earlier. Rental growth has accelerated quite strongly since it dipped to about 3% in July/August, and there are certainly few signs of much rental weakness, which might have been anticipated given the unemployment problems being experienced by younger workers at present (who are more likely to be renting than in owner-occupation).

Auckland's rents in the three months to November averaged $566 per week, up by 6.8% from a year earlier…
In short, after sweeping into office after promising major housing policy reform, Prime Minister Jacinda Ardern has failed. Her government quickly abandoned the reform process and the New Zealand housing situation is arguably now worse than ever.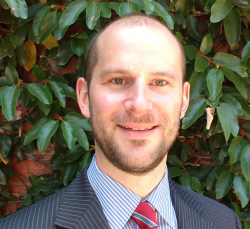 Latest posts by Unconventional Economist
(see all)