Via MS:
A new year. A new presidential term. Both events are traditionally passages from the old to the new, when we look back and look ahead. And both serve as useful and necessary reminders: While it's a new year and the US has a new president, many of the themes and challenges facing the market look highly familiar.

One of those themes is our belief in stronger growth and reflation. That won't be my focus today, but it matters. Morgan Stanley's forecasts for global growth and inflation remain well ahead of consensus estimates for 2021. I'm constantly asked, "Where do you differ?" This area is a big one.

Instead, I want to focus on another familiar theme. From sentiment measures to conference surveys to investor conversations, it's abundantly clear that there's an uncomfortable level of agreement that the market outlook is positive. In November, December and now January, no question or concern has come up more often than 'everyone is optimistic'.

I may be exaggerating a little, but the question remains: What are investors supposed to do with all this optimism? And in light of it, how can we justify our own constructive view?

It is essential to monitor investor sentiment, an indicator as old as the market. But sentiment also requires a disclaimer: Investors tend to get bullish in bull markets(and vice versa). Rising prices and an improving economy tend to make people optimistic.This can cloud the picture; optimism should be higher if this is a sustainable recovery(and we think it is).

Meanwhile, sentiment measures are better at identifying buying opportunities than market tops. One reason may be that the nature of the events that cause investors to panic means they panic together, creating a strong impulse that leads to an investable low. Optimism, in contrast, is more diffuse and has a harder time producing such a singular moment.

Consider three sentiment measures that we follow: The Morgan Stanley Global Risk Demand Index,the put/call ratio and the American Association of Individual Investors Survey (AAII). During bull markets, one-month equity returns best when these indicators are in their lowest decile of optimism. Yet one-month returns are still positive, on average, when these same indicators are in their highest decile of optimism. In short, these sentiment indicators work better for 'buying low' than 'selling high'.

The idea that 'everyone is optimistic' is also more complicated than those surveys suggest. Hedge fund net exposure is very high, per analysis from the Morgan Stanley Prime Brokerage Strategic Content Group. But US money market fund balances are also high, still US $680 billion above where they were a year ago. So again the picture is nuanced–heavy activity in certain stocks and options, but less extreme overall investment flows. Hedge funds appear optimistic, but many businesses and individuals are still keeping cash on the sidelines, given the uncertainty.

This nuance extends to market performance .Let's say that another definition of' excessive optimism' is outsized performance from assets that are already very expensive.But if we look at global equity performance over the last three months, that's (generally) not what's happened. InExhibit1,we plot three-month global sector performance (the y-axis) against how cheap that sector was three months ago relative to the last 20 years (x-axis).While there are some exceptions, the market has recently been led by sectors with below-average valuations. Tulip mania this is not.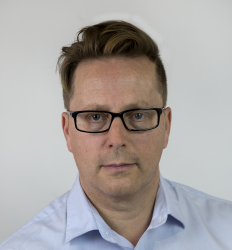 Latest posts by David Llewellyn-Smith
(see all)