Awesome. Via The Australian:
Australia's universities have been warned by new Education Minister Alan Tudge that it will be "very difficult" to get significant numbers of foreign students back on campus this year, amid fears the COVID-ravaged sector will lose up to $10bn from the closed international border.

In his first interview since Prime Minister Scott Morrison's cabinet reshuffle in December, Mr Tudge also said he was determined to put Australian schools back on track after a horror year of lockdowns and online learning for students and parents.

Another priority would be finding new ways to commercialise university research.

Hopes of foreign students returning to university this semester have been dashed in recent weeks by national cabinet's tightening of international arrival caps and Victorian Premier Daniel Andrews – whose state's biggest export is education – saying it was "frankly not possible" to get thousands of students into Australia.

Mr Tudge, previously the acting immigration minister and population, cities and urban infrastructure minister, told The Australian there would be significant challenges to revive the foreign student sector by year's end.

"It's going to be very difficult," he said on Thursday. "Our priority is ensuring that Australians can get home and Australians are kept safe from the virus.
As it should be.
The international student trade has transformed local unis into the greediest, least patriotic, most corrupt leech sector in the Australian economy. Instead of being governed by knowledge, greed is now their compass:
Throughout the pandemic, they put the local community's welfare last.
Hundreds of grubby academics now work hand-in-glove with the CCP, the world's most egregious tyranny.
Free speech is routinely silenced in students and academics to support the trade.
CCP influence is rife via commercial links, Confucious Institutes and huge Chinese student populations.
The classic "revolving door" of corrupt officials and chancelleries is out of control.
Pedagogical standards have collapsed.
Easily exploited cheap foreign kids have crushed wages growth and killed productivity growth more broadly.
There should a complete reset via a royal commission. It won't come because the Morrison Government doesn't want to lose the cash cow and Labor is addicted to its horribly dated Asianisation migration program.
I have no objection to a well-run and balanced international student program to augment strong public funding but that is not what Australia's wholesale scab grab evolved into.
Quality education is the number one long term driver of prosperity. Australia not only shut this engine down with an outrageous international student binge, it poured sugar into its fuel tank.
COVID exposed it as such and we should all welcome its destruction.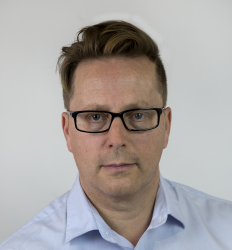 Latest posts by David Llewellyn-Smith
(see all)