Driving back from my early morning boxing training this week, I have been struck by the huge rise in Melbourne traffic as the city emerges from summer holidays.
Crossing the bridge over the M1 at East Malvern at 7am has revealed a car park below, with traffic snarled and barely moving.
The culprits appear to be a combination of workers returning to CBD offices, alongside an ingrained reluctance to use public transport, with new modelling projecting a "traffic nightmare" for Melbourne:
A new report by Infrastructure Victoria shows traffic has almost fully returned to pre-coronavirus levels and is on track to rise across inner Melbourne by up to 100,000 car trips per day.

The increase comes as public transport usage has been sluggish and over the next 12 months is expected to remain at just over half normal patronage.

Conservative modelling shows the two issues will put a massive strain on our roads that will slow down the morning rush around the heart of the city by 20 to 30 per cent, with average speeds of just 20km/h.

Infrastructure Victoria CEO Michel Masson said action was needed from governments and employers to stop this from happening and prevent habits from being locked in.

"Without intervention, we expect car use in inner Melbourne to increase by around 15% compared with pre-COVID levels – the equivalent of 100,000 additional car trips every day – while public transport use is unlikely to return to above around 60 per cent of previous passenger numbers," he said.
Melbourne's transport systems was already operating at breaking point before COVID-19, thanks to 15 years of extreme immigration-driven population growth. Clearly, it will not be able to cope with a sudden surge of travelers on roads.
The only solution is for a large chunk of the population to continue working from home, alongside lower levels of immigration going forward.
The productivity losses from having thousands of people sit in traffic for hours a day to sit in front of a computer screen in a CBD office are mind boggling.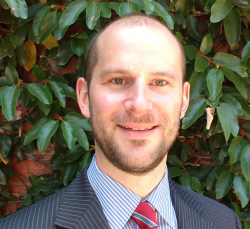 Latest posts by Unconventional Economist
(see all)