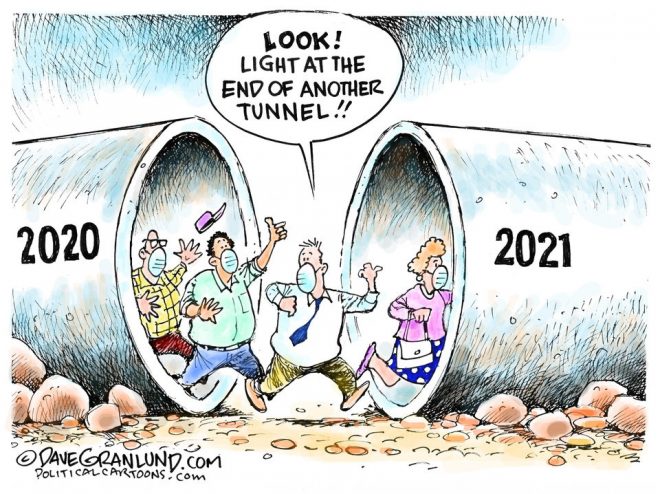 Risk markets are having a wonderful end to the week now that Trump has finally conceded he lost the election (from two months ago). Bitcoin is having a few wobbles but looks set to get higher again tonight, currently at just below $39000 as it continues to have 10% plus volatility intrady. Gold has been unable to recover from its breakdown, moving slightly lower and looking weak here at the $1909USD per ounce level: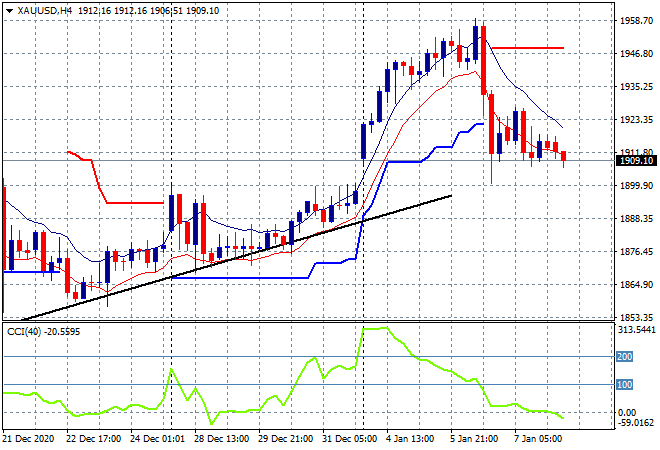 The Shanghai Composite is falling going into the close, down 0.6% to 3553 points, while in Hong Kong the Hang Seng Index has gone the other way and doubled down on its recent breakout, up 1.2% to 27899 points. Japanese stock markets are surging with the big selloff in Yen helping the Nikkei 225 move 1.7% higher to 27971 points as the USDJPY pair hovers just below the 104 handle. This surge off the December lows is well overbought and will probably pause a bit longer here before tonights NFP determines the right direction: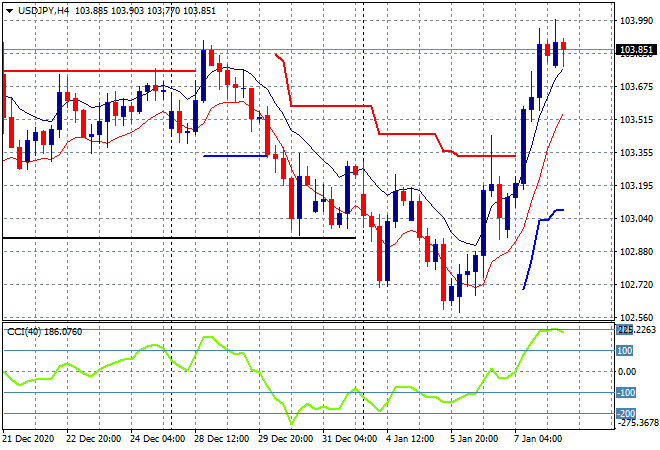 The ASX200 kept above the former 6700 point barrier by rising 0.5% to 6748 points while the Australian dollar continues unchanged just below the 78 handle, still looking a little listless but technically overbought at the top of its trend channel: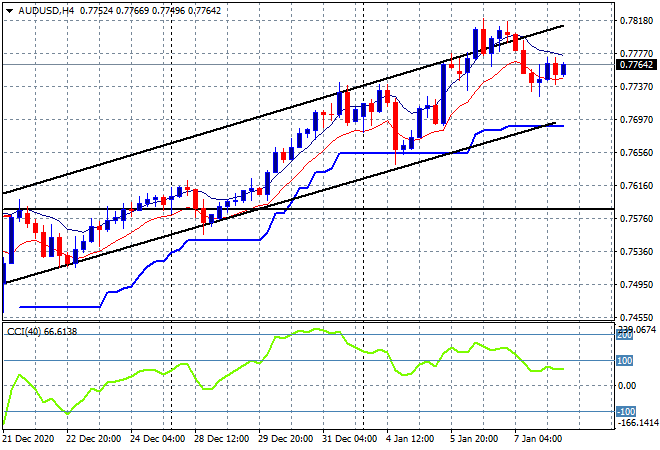 Eurostoxx and S&P futures are up strongly going into the European open as the political chaos in Washington is all but absorbed by risk markets. The four hourly chart of the S&P500 is ready to go much higher than the 3800 point level: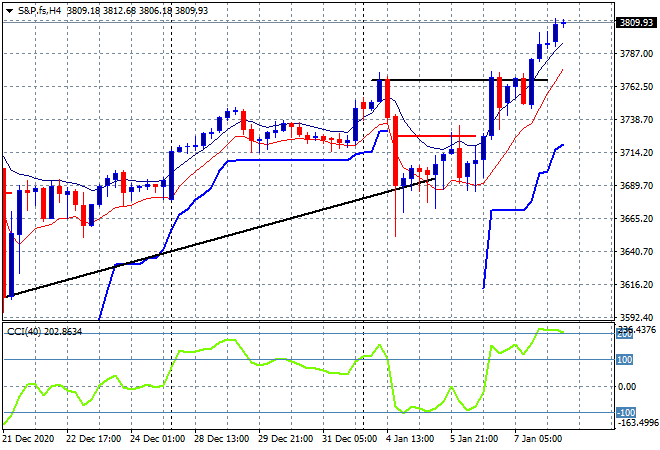 The economic calendar will focus squarely on the latest US unemployment figures – the non-farm payrolls or NFP, which will set the course of risk taking for the rest of the month. Usually. There's also a pesky second impeachment of Trump to get through first. Again, more popcorn and keep your stops wide!
Have a good weekend.
Latest posts by Chris Becker
(see all)