The lockdown of Sydney's northern beaches because of a COVID-19 outbreak is expected to have resulted in 34 million fewer hours being worked in December, according to modelling by KPMG.
KPMG estimates this reduction in working hours would have inflicted a $3.2 billion hit to the economy, and would have reduced Treasury's forecast that the Australian economy would grow by 3.2% over the three months to December by 0.7%.
The Tourism and Transport Forum (TTF) has separately predicted that Australians would spend $2.6 billion between Christmas Eve and 11 January, compared to an annual average of $5.5 billion in previous years, with the TTF representing large Australian hotel and travel businesses.
From The Australian:
The KPMG analysis looked at how changes in government restrictions — as measured by the Oxford Government Response Stringency Index — affect hours worked and through that GDP.

Dr Rynne estimated that the increase in restrictions, including social distancing and reimposed border controls, would translate to 34 million fewer hours worked in December than would have been the case were it not for the Avalon outbreak before Christmas.

Based on the historical relationship between economic output and hours worked, the drop in working hours pointed towards a $3.2bn hit to real GDP, he said…

A $3.2bn hit to national growth from the Sydney outbreak would shave 0.7 percentage points off that forecast pace, bringing it to a still robust 2.5 per cent.
Economists should give up trying to forecast things until a vaccine arrives. It is impossible to forecast in the short term with COVID popping up and governments introducing restrictions.
Given COVID has now spread into Victoria, there is a good chance that Victorian Government will tighten restrictions and other states will introduce tougher border controls (e.g. Victorians banned from travelling into QLD).
The upshot is that Q1 GDP could also be hit hard unless the virus is quickly contained.
Welcome to 2021.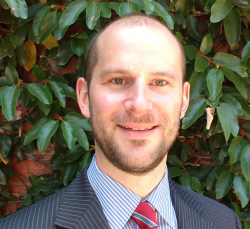 Latest posts by Unconventional Economist
(see all)