I wanted to write about this one last week but lost the time. At SMH:
The Premier was also probed about incentives to encourage Australians to get the COVID-19 vaccination, with the rollout to begin as early as next month.

One of those incentives includes refusing anti-vaxxers entry to certain high-risk venues such as pubs and clubs or other hospitality businesses.

"It's important for the community to start thinking about the vaccine and how they feel about it," the Premier said.

"These are conversations for the next few weeks but already airlines have indicated you can't travel overseas (unless you get jabbed), which will be an incentive for a lot of people.

"We will also consider whether we allow venues to do that."
We should add the latest kurfuffle about the Australian Open to leaven the discussion, at News:
Australian Open tournament director Craig Tiley has rejected accusations from disgruntled tennis stars that organisers changed the rules about hotel quarantine at the last minute.

After positive COVID-19 cases were detected on three flights carrying players to Melbourne for the year's first grand slam, 72 competitors were deemed "close contacts" and forced into 14 days of isolation, unable to leave their hotel rooms.

Kayo is your ticket to the best sport streaming Live & On-Demand. New to Kayo? Get your 14-day free trial & start streaming instantly >

The hard lockdown sparked backlash among many stars as they raged against the strict conditions.
OK, so what is this post about? This: Australia is still the envy of the world vis COVID. But that little privilege is wearing thin and for good reason. The vaccines are on the march. For instance, by mid-year 100m Americans will be vaccinated. All of Israel will be. By year-end, everyone will be.
So, Australia is about to go from envy to laggard real fast (for at least a brief time given the likelihood that COVID will return).
We should therefore be looking at measures along the lines of that proposed by the Virgin Premier. We need to achieve herd immunity and re-integrated states ASAP. A divided country is a weak country and we have enemies enough to exploit it.
The Berejiklian position makes perfect sense. High-touch activity most at risk of spreading COVID needs to be immunised in the collective good. The corollary is that all sorts of community gatherings should be based upon jab first, activity second. Other high-touch stuff includes going to church, catching public transport, eating out etc. All of it should be no jab, no play.
Once we've deployed this policy we can open the borders everywhere. And those that refuse will just have to catch COVID. Too bad.
Now, I have written a lot about the pathetic game of mates that appeared to be at the heart of the Morrison Government's selection of the Astra Zeneca vaccine. That poses a major credibility problem. Thanks to ScoMo the idiot. So, it's not especially fair or appropriate that we are forced to shove that into our veins.
But the alternative Pfizer vaccine is shaping as a better choice. And others are coming fast.
We need to get it done. Frankly, we should be doing it right now. ScoMo is wasting many billions buggerising around, at The Australian:
Employees working for the nation's worst-affected restaurants, cafes and hotels would continue having wages subsidised by taxpayers on a monthly basis after JobKeeper ends, under a detailed rescue package being pitched to Josh Frydenberg to help save the hospitality industry.

"HospoKeeper" would replace JobKeeper from April for six months as part of a "short-term, targeted" scheme, with eligible businesses paid the current fortnightly JobKeeper rate of $1000 for full-time staff or $650 for employees who worked fewer than 20 hours a week. The payments would be available to all accommodation and food services businesses but only if they were "substantially affected" by government-imposed restrictions, such as venue density limits, caps on event numbers, working-from-home directions for CBD workers or interstate and international travel bans.
What about MBKeeper? We could do with a pay rise  If that's too much to ask then how about DavidKeeper just for me?
We can't have the country held hostage by a pack of Karens that refuse to take functional vaccines. It is both a  community and economic imperative.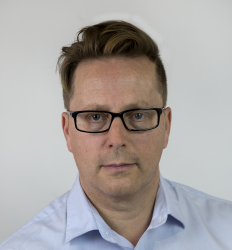 Latest posts by David Llewellyn-Smith
(see all)