Congress has just voted to impeach El Trumpo over the Capilo riot. Will Trump now face an impeachment trial? Not by Republicans in the next few days he won't:
NEWS —> McConnell's office called Schumer's people today + told them McConnell would not consent to reconvening immediately under the 2004 emergency authorities, a person familiar says. So the Senate won't reconvene Friday, or almost certainly before Jan. 19. Trial in Biden term

— Seung Min Kim (@seungminkim) January 13, 2021
The trial will transpire in the senate so this precludes it from happening while Republicans are in control.
However, this is really just politicking. McConnell no doubt does not want the blood on his hands, as it were. When the Dems take control of the senate shortly the trial will go ahead and McConnell has already said that he supports it.
To impeach Trump successfully, the senate will need a supermajority of two-thirds meaning 17 Republican votes will be needed. 8-10 senate Republicans have already declared themselves willing so the chances are firm that the numbers will mount.
Why would more GOP senators choose to do it? First, because it is the right thing to do.
Second, if the vote is successful then El Trumpo can never run for office again. There may be some leaders and factions that see their own chance to run for president improved by having no Trump in 2024 so now is their chance.
Third, if the Republicans don't seize this chance to rid themselves of El Trumpo  permanently then the odds rise of a structural split in the party as he interminably snipes from the sidelines in the lead up to another tilt at the leadership.
There is also the chance that criminal charges will be laid against the likes of Donald Trump Jnr and Rudi Guiliani, who were vociferous in the lead up to the riot, which would make it very difficult for them hold any future public office as well.
Add that The new Biden Administration is certain to carpet bomb Republican states with MMT stimulus and the odds are pretty good that we've seen the end of El Trumpo.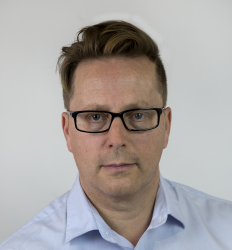 Latest posts by David Llewellyn-Smith
(see all)