Via Goldman:
President-elect Biden is proposing $1.9 trillion in new fiscal relief measures, in addition to the roughly $950bn Congress approved in December 2020.He has proposed substantial spending in all of the areas we expected, including an additional $1,400/person in stimulus payments, further extension of expanded unemployment benefits (through September 2021 and including a $400/week top-up payment), state fiscal aid ($370bn in direct aid plus a number of indirect measures), and public health funding ($190bn). He has also proposed $170bn in new funds for schools to respond to COVID-19, expansion of the child tax credit and earned income tax credit (we expect these would cost around $150bn), and extension of health insurance premium subsidies (the cost is unclear but could be similar to the roughly$100bn cost of the May 2020 House Democratic proposal).

2. The proposal faces hurdles in Congress. Biden transition officials and congressional Democrats have indicated they hope to pass this proposal via regular order, not the budget reconciliation process. This means that it would need 60 votes in the Senate, and therefore the support of at least 10 Republicans. We do not expect ten Republicans to support a $1.9 trillion relief package. While Democratic leaders might use the budget reconciliation process to circumvent potential republican opposition, there are two arguments against doing this. First, recent political events put a greater premium on finding areas of bipartisan support, if possible. Second, the reconciliation process has never been used before to pass discretionary spending, and it appears that around half of the proposal—state fiscal aid, education grants, public health spending, to name a few areas—falls into this category. While it is possible that congressional Democrats might find a way to do this, it looks more likely that the need to find bipartisan support might constrain the size of the package.

3.Nevertheless, we are increasing our fiscal assumptions and now assumethat Congress will enact $1.1 trillion (5% of GDP) in additional fiscal support. As shown in the table below, around half of the difference reflects an assumption of greater spending on education and public health. Most of the remaining difference relates to various safety net programs and unemployment insurance.

4. Most of the incremental spending we now expect is likely to take slightly longer to reach the economy than the amounts we previously assumed. Last monthCongress approved $82bn in education grants and $69bn in public health funding, and those funds look likely to be used first before any additional funds are spent. Moreover, spending in some of these categories is likely to be driven by the need for spending—on vaccinations or testing, for example—rather than simply the amount of funding available. We expect to make modest further upward revisions to our forecast in light of these revised assumptions.

5. We continue to expect passage between mid-February and mid-March, but the timing depends on several factors. Specifically, the potential impeachment trial in the senate could consume much of the calendar over the next few weeks, as could presidential nominations. Timing also depends on whether Democrats ultimately fall back on the reconciliation process, which would require multiple legislative steps, or pass the bill under regular order, which could be quicker but depends on how long it takes to negotiate an agreement.6. This is likely to be the first of two major proposals. As we recently outlined, we expect a second proposal dealing with taxes, infrastructure, and benefit programs to pass around mid-year. President-elect Biden looks likely to outline this second proposal in a few weeks, potentially around the time the White House submits a preliminary annual budget proposal to Congress.
And on growth:
We increased our assumption of additional near-term fiscal measures from$750bn to $1.1 trillion following the release of President-elect Biden'sCOVID-relief plan, though we continue to see considerable uncertainty about thefinal amount. We have revised our GDP growth forecasts to reflect the largerfiscal boost as well as yesterday's data.

The December retail sales report was weaker than we expected, and we havetherefore lowered our 2020Q4 tracking estimate to +4.0%. Weaker consumerspending momentum offsets the impact of the fiscal upgrade on Q1 growth,which we have left at +5%.nBut larger boosts to disposable income and government spending imply strongergrowth later in the year, and we have therefore upgraded Q2 to +10%, Q3 to+9%, and Q4 to +6%. This implies 2021 GDP growth of +6.6% on a full-yearbasis (vs. +6.4% previously and +4.1% consensus) and +7.5% on a Q4/Q4 basis(vs. +6.6% previously and +3.9% consensus). We have also lowered ourforecast for the unemployment rate at the end of 2021 to 4.5%.

Beyond this year, we now expect GDP growth of +4.3% in 2022 on a full-yearbasis (or +2.1% Q4/Q4) and +1.6% in 2023 on a full-year basis (or +1.6%Q4/Q4). We have not made any changes to our Fed forecast, and we continue toexpect that tapering will not begin until 2022 and that liftoff will occur in the second half of 2024.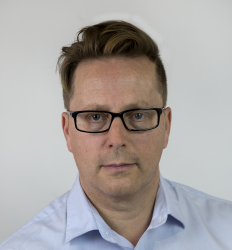 Latest posts by David Llewellyn-Smith
(see all)