CoreLogic has released its Quarterly Rental Review, which shows house rents booming but apartment rents busting:
Overview

National rental rates rose by 0.6% over the month of December, taking national rents 1.9% higher over 2020 calendar year; the largest annual increase since 2018.
Rental conditions in 2020 were diverse with regional markets outperforming capital cities. Combined capital city dwelling rents rise 0.8% quarterly to be up 0.7% over the year, while regional markets up 2.9% over the final quarter of 2020 to be 5.3% higher annually.
Capital city house and units diverge through 2020, with house rents up 3.3% annually against a -4.6% decline in unit rents.
Melbourne and Sydney inner city unit markets recorded the largest falls down -7.6% and -5.7% over the 12months to December 2020.

2020 rental market finishes the year strong with a decade high monthly growth rate of 0.6% in December, taking national rental rates 1.9% higher over the year

The rental landscape of 2020 could be best described as diverse with regional markets outperforming capital cities and unit markets recording weak conditions across the largest capital cities as the nation adjusted to a new version of everyday living as COVID-19 reshaped housing demand and accommodation preferences swung towards lower density options.

The combined dwelling market recorded the largest monthly increase in rental rates since 2010 in December, up 0.6% over the month. The decade high recorded can be attributed to growth across the house market which saw a 0.9% rise in rental rates over the month, more than offsetting a -0.1% reduction in unit rents.

Across the broad regions, regional markets were the standout performer with both house and unit rents up 1.1% in December, taking house rents 2.9% higher over the final quarter of 2020 and unit rents 2.6% higher.

Meanwhile the combined capital cities saw further divergence in house and unit rents; a theme we've seen throughout 2020 as inner city unit markets feel the impact of reduced demand amidst the pandemic environment. Capital city house rents increased by 0.7% in December to be 0.8% higher in Q4, while unit rental rates across the capital cities fell -0.3% over the month to be down -1.6% over the December quarter.

Despite the diverse performance over the year national rents rose by 1.9% annually in 2020, which was the largest annual increase across the dwelling market since mid- 2018…

Across the individual property types nationally, houses substantially outperformed units over the year, with house rents rising by 3.9% annually against a 3% reduction in unit rents. The decline in unit rents was largely concentrated around the inner city markets of Melbourne and Sydney, contributing to a city-wide drop of -7.6% and -5.7% respectively over the year. Unit rents were down -4.6% across the combined capital city unit market. House rents were up 3.3% collectively across the combined capital city markets which was lower than both regional houses and units which ended the year 5.5% and 4.5% higher.
Nothing we don't already know. The immigration bust has crunched apartment rents across Melbourne and Sydney, which are experiencing a massive oversupply. The situation is unlikely to change until immigration is rebooted.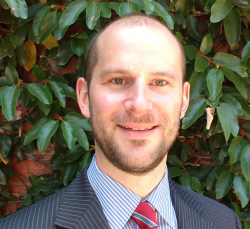 Latest posts by Unconventional Economist
(see all)