Businesses in Sydney's northern beaches area have called for JobKeeper to be extended, while the Restaurant & Caterers Association has deepened calls for an industry-focused 'HospoKeeper':
Restaurant and Caterers Association chief executive Wes Lambert wants an industry-focused "HospoKeeper".

He said a slow deployment of a vaccine meant more industry-damaging lockdowns and border bans were possible…

Northern beaches businesses have also called for JobKeeper to be extended…

Zali Steggall, independent federal MP for the northern beaches seat of Warringah, wants JobKeeper for any area that goes under lockdown.

"It was the [federal] government's own call that was the appropriate support measure back in March," Ms Steggall said.

"So I fail to see how that is no longer the necessary support."
The last time I checked, no region in Australia is currently under lockdown. Meanwhile, JobKeeper does not expire until 31 March. So what's the issue?
It has been clearly demonstrated that JobKeeper has been widely rorted by Australian businesses, who have manipulated their turnover to meet the eligibility rules. This type of rorting would only continue if JobKeeper was extended or the so-called "HospoKeeper" cam into effect.
Instead of picking sector-specific winners (or losers), a better policy would be to permanently lift JobSeeker from its poverty level of $40 a day to the Aged Pension Level ($61.50 a day). This way, taxpayer dollars would go where they are truly needed and displaced workers, regardless of industry, would receive adequate income support.
Remember, the JobSeeker coronavirus supplement is scheduled to expire on 31 March, meaning millions of Aussies will be thrown back into poverty when the rate reverts to its pre-COVID poverty level of $40 a day:

The impacts of COVID-19 will likely linger for years. This means the hospitality and tourism industry will need to adjust to the new "COVID normal" and not all businesses will remain viable. Extending JobKeeper or "HospoKeeper" will merely delay the inevitable and keep unviable businesses alive on taxpayer life support.
Many of these businesses survived pre-COVID on migrant slave labour and wage theft, and weren't genuinely viable anyway.
Policy makers should facilitate creative destruction in these industries by providing income support to displaced workers, rather than keeping zombie firms afloat.
Lifting JobSeeker in line with the Aged Pension achieves these aims and is far more equitable and targeted than extending JobKeeper or introducing "HospoKeeper".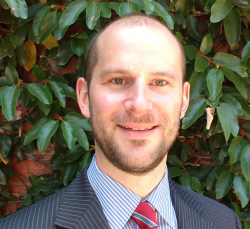 Latest posts by Unconventional Economist
(see all)