Some economists believe that fixed mortgage rates in Australia might have hit their bottom:
The Reserve Bank Of Australia has been buying up government bonds to maintain record-low interest rates.

According to the National Australia Bank, the RBA will own nearly all April 2024 bonds by the middle of this year.

Economists say this will make it unlikely that interest rates will move significantly lower from their current rate…

Equity Economics lead economist Angela Jackson said these conditions made significantly lower interest rates unlikely.

"It's hard to see [the banks] going much lower", she said.

"Banks may choose to go slightly lower but I can't see any significant downward movement."

AMP Capital's Head of Investment Strategy Shane Oliver agreed.

"It's very hard to see fixed rates going a lot lower unless the Reserve Bank is prepared to take interest rates, including the three-year bond yield, negative," he said.

"[The RBA] on previous occasions have said that's very unlikely.

"Unless the RBA is prepared to buy more bonds, which it's hard to do anyway because it has just about all of them, it's hard to see that yield going any lower.

"Consequently it's hard to see 3 year [mortgage rates] going any lower."
Whether mortgage rates have bottomed will depend largely on what the RBA does with the Term Funding Facility (TFF).
The TFF was announced in March 2020 and provides low cost three-year funding for authorised deposit-taking institutions (ADIs) to support the supply of credit.
To date, the TFF has been highly successful in replacing relatively expensive wholesale funding with cheap funding from the RBA:

Then the RBA Board adjusted the TFF in response to economic conditions, expanding and extending the facility, and in November it lowered the interest rate on new drawings to only 0.10% (from 0.25%).
The TFF has successfully lowered mortgage borrowing rates, especially fixed mortgages:

Judging by what has happened in Europe, there is still a decent likelihood that fixed mortgage rates could go even lower.
The European Central Bank (ECB) began with 0.1% funding for banks in 2014. By 2016 the rate had fallen to -0.4%. And now it's -1.0%. You read that right. The ECB will literally pay commercial banks up to 1% for every dollar they lend. 
Incredibly, the European nation with the the longest history of negative central bank rates – Denmark –  has already begun offering homeowners 20-year loans at a fixed interest rate of zero percent:
Customers at the Danish home-finance unit of Nordea Bank Abp can, as of Tuesday, get the mortgages, which will carry a lower coupon than benchmark US 10-year Treasuries. At least two other banks have since said they'll do the same…

Back in 2012, policy makers drove their main rate below zero to defend the krone's peg to the euro. Since then, Danish homeowners have enjoyed continuous slides in borrowing costs.

The once unthinkable notion of borrowing for two decades without paying interest comes as central bankers across the globe shy away from rate hikes.
These developments could be a harbinger of what lies ahead for Australia.
Should the RBA follow Europe's path, we could soon have the TFF providing negative interest rates and cratering fixed mortgage rates under 2%.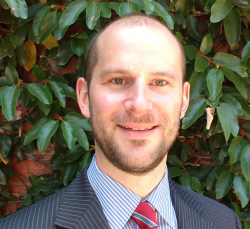 Latest posts by Unconventional Economist
(see all)