Via Goldman:
USD: Curve steepening should not change bearish Dollar trend.The broad Dollar rallied to start 2021, following the Georgia election result and the sharp sell-off in longer-dated US rates. Rising rate differentials may be a temporary headwind to our short-USD recommendations, but we do not see reason to change our structurally bearish views. First, FX markets are more sensitive to changes in front-end rates, which are still pinned down by the Fed's averagei nflation targeting framework (we areskepticalUS fiscal stimulus will lift theDollar for this reason). Second, while the Fed may be done easing, changes to its asset purchase program are likely aways off:Vice Chair Clarida said Fridaythat he did not expect any QE "tapering" until 2022 (consistent with GSexpectations). Third, as a simple empirical matter, the trade-weighted Dollartends to depreciate slightly when the US yield curve bear steepens; the samegoes for the DXY index when the Yen is excluded (seeChart of the Week). Wecontinue to believe that the combination of high Dollar valuations, low nominaland real rates, and a rapid recovery in the global economy will weigh on thegreenback throughout 2021, including against EM FX (seeherefor more detail).In G10, we are tightening stops on our short-USD vs AUD and CADrecommendation (opened at 100 on October 9) to 103 from 97.5, and rolling the target to 108 from 105.
I'm still more bullish AUD than that but I agree that we are not on track to repeat the endless rise of the post-GFC period.
My target is another 10% upside then the resumption of the long slide as:
Chinese decoupling takes time to rebalance, especially no return of tourists and students.
Aussie growth lags a recovering globe.
Ditto Aussie interest rates as lowflation persists, in part owing to today's AUD rip.
And most Aussie commodity prices normalise over 2022.
In short, the coming period is a great chance to build your offshore assets portfolio.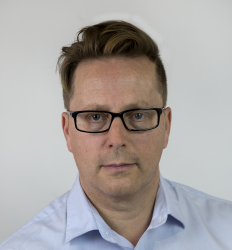 Latest posts by David Llewellyn-Smith
(see all)