Darling economic commentator of the left, Ross Gittins, has stuck his thumb directly into the eye of the radicalised anti-American versions of history being pumped out by the likes of the ABC:
For a harder-nosed expose of life on the margins of America's mighty economy, I recommend the recent work of the Nobel prize-winning Scottish American economist, Sir Angus Deaton. With his wife Anne Case, another distinguished economics professor from Princeton University, Deaton has obliged Americans to acknowledge an epidemic that's been blighting their society for two decades, the ever-rising "deaths of despair" among working-class white men.

…While overall death rates have fallen for those with full degrees, they've risen for less-educated Americans. Amazingly, life expectancy at birth for all Americans fell between 2014 and 2017 – the first three-year drop since the Spanish flu pandemic. It rose a fraction in 2018, as the authorities finally responded to the opioid crisis.

Deaton and Case have found that, after allowing for inflation, the wages of US men without college degrees have fallen for 50 years, while college graduates' earnings premium over those without a degree has risen by an "astonishing" 80 per cent.

With the decline in employment in manufacturing caused by globalisation and, more particularly, automation, less-educated Americans have become increasingly less likely to have jobs. The share of prime-age men in the labour force has trended downwards for decades.

Despite losing the popular vote to Hillary Clinton in 2016, Donald Trump won more votes in the Electoral College partly because most Republicans held their nose and voted for him, but mainly because three or four smaller midwest "rust bucket" states – still suffering from the loss of less-skilled jobs in the Great Recession – switched from the Democrats to the man who promised to give the establishment a big kick up the bum. (Instead, he gave it big tax cuts and more deregulation.)

So Trump is more a symptom than a cause of America's long-running economic and social decay.
Good job, Rossco. Nine's metro dailies are doing a great job of maintaining a sensible centre in recent times.
Expect to be crossed off the radicalised ABC's Christmas card list henceforth.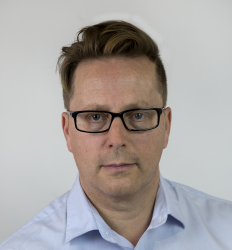 Latest posts by David Llewellyn-Smith
(see all)