Dictator Dan says Melbourne is now a permanent ghost city, at the AFR:
In a sign that Melbourne's CBD may never fully recover, Mr Andrews predicted workers would continue to work remotely and said many businesses had reported high productivity levels since the shift to remote work caused by the coronavirus pandemic.

"We will see people return to the CBD, but I think it would be unwise – and the evidence does not bear it out – to assume that we're going to have 100 per cent of people who worked Monday to Friday every week working from an office in the city," he said.

"The notion that we can just flick a switch and go back to normal, and use threats to do it, doesn't make any sense at all.

"My advice and my request to all employers and all employees is to sit down and have a good-faith discussion about what works best for the business and for the worker. I think there is a balance point to be struck there and I think I'd be confident that people can do that."
Not to worry, the Dictator has a new plan, same as the old plan, at The Australian:
The Victorian government is drawing up plans to allow international students to re-enter the state as the higher education sector warns it is facing a loss of up to $8bn if foreign students remain locked out for the first semester.

The Australian has learned that the Victorian government plans to take to national cabinet on February 5 a scheme that would increase the number of overseas arrivals allowed in the state — currently 160 a day — and create a separate entry quota for international students.

Fears are growing in the university sector that reduced international arrival caps, announced last week by national cabinet as part of efforts to prevent the entry of more cases of the highly infectious UK coronavirus strain into the country, have ended any hope international students will be allowed into the county before the middle of the year.
For many years MB warned about the apartment and office overbuilding in the Melbourne Ghost City based upon unsustainable population growth extrapolations. Sure, it was a surprising pandemic that ended it. But if it was not that it was going to be politics or China or competition or something else.
The fact is, the Victorian population-ponzi economy leverages entirely to a peculiarly brittle kind of external demand that is vulnerable to just about everything and it is always and regularly disrupted.
And this on top of the basic problem that it does absolutely nothing to lift living standards for the existing population, squashing wages while raising land prices. Indeed, it steadily erodes living standards as all public goods are crush loaded by warm bodies and public under-investment.
It's complete madness to double-down on it, not least given its obvious vulnerability to CCP vicissitudes.
But this is the fake left for you. Always open your borders. Always label any alternative path racist. Always let actual export business get hollowed out. Never do actual productivity reform or promote broad economic growth drivers. So it can get praised on the ABC.
That said, it is not helped by the fake right, which pretty much promotes the same economic dead-end but moblises those labeled racists to its cause. So it can get praised by Murdoch.
It's total political economy failure.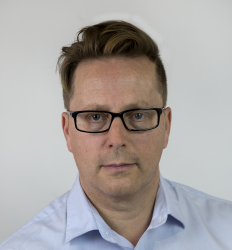 Latest posts by David Llewellyn-Smith
(see all)