Via The Guardian:
Batteries capable of fully charging in five minutes have been produced in a factory for the first time, marking a significant step towards electric cars becoming as fast to charge as filling up petrol or diesel vehicles.

Electric vehicles are a vital part of action to tackle the climate crisis but running out of charge during a journey is a worry for drivers. The new lithium-ion batteries were developed by the Israeli company StoreDot and manufactured by Eve Energy in China on standard production lines.

StoreDot has already demonstrated its "extreme fast-charging" battery in phones, drones and scooters and the 1,000 batteries it has now produced are to showcase its technology to carmakers and other companies. Daimler, BP, Samsung and TDK have all invested in StoreDot, which has raised $130m to date and was named a Bloomberg New Energy Finance Pioneer in 2020.

The batteries can be fully charged in five minutes but this would require much higher-powered chargers than used today. Using available charging infrastructure, StoreDot is aiming to deliver 100 miles of charge to a car battery in five minutes in 2025.

"The number one barrier to the adoption of electric vehicles is no longer cost, it is range anxiety," said Doron Myersdorf, CEO of StoreDot. "You're either afraid that you're going to get stuck on the highway or you're going to need to sit in a charging station for two hours. But if the experience of the driver is exactly like fuelling [a petrol car], this whole anxiety goes away."

"A five-minute charging lithium-ion battery was considered to be impossible," he said. "But we are not releasing a lab prototype, we are releasing engineering samples from a mass production line. This demonstrates it is feasible and it's commercially ready."
The important thing to remember with the EV rollout is that it will be slow at first but once past a certain tipping point it will parabolic. It will be in the coming cycle.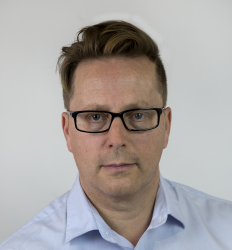 Latest posts by David Llewellyn-Smith
(see all)