Deloitte's weekly economic briefing warns that Australia still faces significant insolvencies, despite a wave of strong economic data.  However, the risks have reduced markedly compared to a few months ago:
Although the damage of 2020 is winding back fast, it hasn't disappeared, and it will linger.

Many relief measures were taken to alleviate the COVID-induced economic disruption, but as stimulus and other supports fall off, households and businesses could face significant financial stress.

Temporary relief measures to bankruptcy laws saw business insolvencies in the September 2020 quarter fall to their lowest level recorded. That's good news for struggling businesses, however their good fortune may be about to end as the changes ceased on 1 January of this year. Recent ABS business survey data shows that economic performance remains very polarised. Some 25% of businesses experienced a revenue increase from November to December, although there were still 20% of businesses experiencing a revenue fall over the same time.

With a number of businesses still struggling, the insolvency drought has begun to break, with an increase in business failures occurring over the final two weeks of 2020. This could be an ominous sign for businesses that have only been surviving with the support of government measures, particularly hospitality and tourism services, and haven't been able to pivot their businesses to the COVID environment.

While the risk of higher corporate insolvencies very much exists, the good news is that the number of JobKeeper recipients has been falling fast, suggesting fewer businesses and households have needed to be reliant on it as our economic recovery begins.

Another positive sign comes from financing data. From a peak of roughly $250 billion in mid-2020, the value of loan deferrals has fallen from 10% to 2% of all housing loans as customers recommence payments.

As options to defer loans have expired, repayments were, by and large, resuming again in late 2020 (with most customers not taking up offers to further extend deferrals). Over the same time, interest rates have been cemented at very low levels, providing an advantage for those who had already borrowed big, as many have been able to roll over that existing debt at lower rates going forward.

The effect of this has been to keep credit costs markedly low despite the substantial increase in borrowings in recent times. That's why the ratio of housing interest payments to Australian household disposable income has dropped back to rates last seen in the mid-2000s.

Combine that with good employment numbers, and bring in increasing consumer confidence and record high new loan commitments, the risk of a swathe of household defaults is now less than it was looking a few months ago.
It's fair to conclude that business insolvencies are no longer a systemic threat.
APRA's loan deferral data for November, released this month, showed that the share of SME loans deferred plunged from a peak of 18% ($56 billion) in May to only 2.4% ($7.6 billion) in November.
In number terms, only 25,302 SMEs (1% of SME loan facilities) had deferred their loans in November, down from a peak of 227,292 SMEs (13% of SME loan facilities) in May.
While risks remain as stimulus is unwound (particularly JobKeeper and the business Cashflow Boost), the risks appear manageable.
Disaster averted!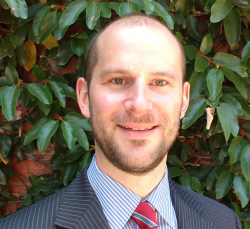 Latest posts by Unconventional Economist
(see all)