The iron ore complex rose once again Friday, sending spot prices slightly higher while Dalian futures rose over 3%, dragging rebar and coking coal higher as stainless steel futures also lifted: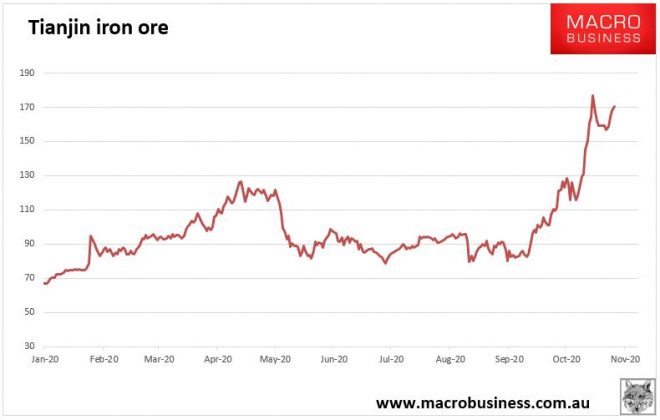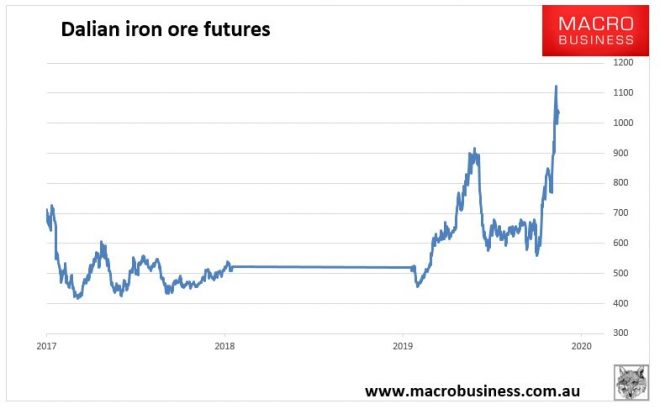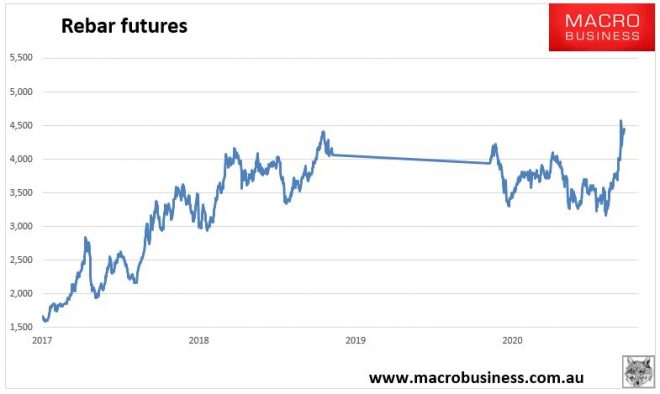 The WA Government has slogged iron ore ship operators in the Pilbara region, trying to extract yet more funds this time in the form of a charge to offset dust pollution costs. More from the ABC:
From March 1, the Pilbara Ports Authority will impose a $13,450 levy on every major ship load of iron ore from the world's largest bulk export port at Port Hedland, 1,650km north of Perth.

The WA Government will use the money to compensate residents in up to 400 nearby dust-affected homes under a $200 million voluntary property buyback scheme negotiated with industry. But Shipping Australia chief executive Melwyn Noronha said it was "fundamentally incorrect" the ship operators were being asked to pay to deal with the dust issue.

"It seems that the ship is just an easy target for this breathtakingly outrageous charge," he said. "They've looked for the point of least resistance, they are all international ships that come here, so they look for the easy source of that income."

But the boom has come at a cost for people living in its shadow, who live with the daily impacts of the red dust pollution. Around 130 people have so far expressed an interest in selling their properties back to the Government under the voluntary buyback scheme. In the past few weeks around 36 people have indicated they wished to move to the next step, of having their properties valued.

Ports Minister Alannah MacTiernan defended using a new port charge to pay for the scheme, saying ports fees were the way costs have been recovered in the past.

"Ultimately there are many, many people making huge amounts of money out of the iron ore trade and our, I think, quite proper expectation is that the iron ore industry … will pay the price of the clean up of the Port Hedland West End," Ms MacTiernan said.

"Now it's up to the shippers to negotiate with the iron ore customers, either the miners or the purchasers, to get that money back.
Good luck with the negotiations!
Latest posts by Chris Becker
(see all)