The usual business lobbyists are calling for workers to return to CBDs, warning that the economy risks destruction if if workers and the community cannot be encouraged to safely return to them:
Renewed COVID-19 outbreaks in Sydney and Melbourne threaten to delay the return to the office of tens of thousands of workers in the nation's two biggest central business districts, with warnings from business leaders of further damage to the economy…

The prospect of a slow return to the city sparked a warning from Australian Industry Group chief executive Innes Willox that delays risked further economic damage.

"We risk destroying the economies of our major CBDs unless we can encourage workers and the community to safely return,'' Mr Willox said.

"The vibrancy and ­attraction of our cities depends on people coming into city centres for work and social engagement. In the long term, the longer we stay apart the more damage will be done to our economy"…

"The CBD plays such a significant role in the economy. It's 25 per cent of the economic value of the state so we do want to have a thriving CBD, and the workers play an important role in this" [Sydney Business Chamber executive director Katherine O'Regan said]…

Australian Chamber of Commerce and Industry acting chief executive Jenny Lambert said a slow return to the CBD would significantly impact not only businesses which operated in the city but hospitality which operated on a face-to-face model.
A little balance wouldn't go astray, would it?
The fact remains that the CBD's loss is the suburb's gain. The decentralisation of activity away from CBDs via working from home (WFH) has revitalised Australia's suburbs as employees now live, work and socialise locally.
In turn, this forced decentralisation has bestowed many important societal benefits.
WFH has eliminated the need for hundreds of thousands of workers to waste money, fuel and time travelling into a central location to work.
WFH frees up transport infrastructure, eliminating the need for massive investments to expand capacity. It also reduces the need for companies to waste huge sums on expensive office space.
WFH is arguably better for the environment too, given it reduces traffic, congestion and emissions on our roads (albeit offset by more energy use at home).
WFH frees up time and gives parents incidental interaction with their children.
Finally, WFH offers housing affordability benefits and greater housing choice, since it enables workers to live further away from the office, including in regional areas.
With so many Australians now working behind computers in so-called 'knowledge jobs', there is little justification in requiring hundreds of thousands of workers to travel to a central location every day on crowded roads and sardine-packed trains. This is both inefficient and archaic.
The main beneficiaries of this outdated business model are property moguls and commercial property owners that would have us make an unnecessary one hour commute, for no productive benefit (more likely a disbenefit) in order to uphold the value of their assets and prop up muffin sellers in the CBD.
We should instead be seizing this opportunity to work more efficiently and cut out a wasteful part of the production process. Unfortunately, there are many loud, vested interests trying to stop that, as illustrated above.
The CBDs have gotten too much political attention and funding for too long. It's time to shift focus to the suburbs where the bulk of people actually live and work.
Diversifying economic activity away from CBDs should be viewed as being unambiguously positive, not a threat.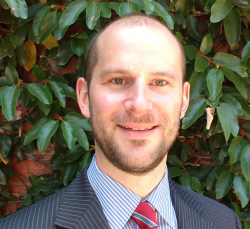 Latest posts by Unconventional Economist
(see all)