Yesterday, 2 million unemployed Australians received the horrid news that the JobSeeker payment would revert back to its poverty level of $40 a day from 1 April 2021:
Australians eligible for the JobSeeker supplement will receive $40 a day from April, according to Services Australia.

The Coronavirus Supplement is due to end on 31 March, and after that date the payment will revert to its pre-COVID-19 level.

"From 1 April 2021, your payment will change to the normal JobSeeker payment rate for your situation," Services Australia's website reads.

That means single Australians with no children will receive income support of $565.70 per fortnight…
This is dastardly policy from the Morrison Government.
Before the COVID-19 pandemic hit, Australia's income support to the unemployed was already the equal lowest in the developed world:

Returning JobSeeker to a paltry $40 a day would reduce it to less than two thirds of the Aged Pension level (currently $61.50 a day) and drive it 30% below the official poverty line:

In turn, literally millions of Australians will again be thrown back into poverty, all because of policy incompetence stemming from the Morrison Government's ideological obsession and tin ear.
The solution to poverty is actually very simple and is illustrated clearly in the above chart: bring the JobSeeker payment up to parity with the Aged Pension and the poverty line.
There is no logical reason why unemployed people on JobSeeker should be paid a lower rate than those on the Aged Pension – many pensioners of whom are wealthy due to owning their home.
Allowing JobSeeker to fall back to its poverty level of $40 a day is not only unnecessarily cruel, but also be economically self-defeating, since it will inevitably dampen domestic demand.
It will ensure a slower economic recovery, higher unemployment than necessary, and increased financial suffering and homelessness.
Permanently lifting JobSeeker to parity with the Aged Pension should be a national economic and social priority.
The Morrison Government has failed the unemployed, the economy, and torn at Australia's social fabric.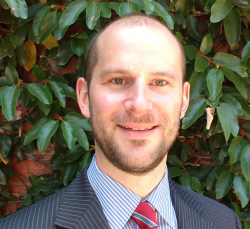 Latest posts by Unconventional Economist
(see all)