The Morrison Government is under scrutiny over its lack of action in implementing the recommendations of the Hayne banking royal commission.
Analysis shows that 27 of the inquiry's recommendations have been fully implemented to date; another 44 are yet to be implemented, while the government has formally abandoned five of them.
The government had committed to all 78 recommendation when it received Hayne's final report almost two years ago.
From The Guardian:
Regulators put implementation of some recommendations on hold during the peak of the coronavirus crisis, but consumer groups fear Josh Frydenberg has taken advantage of the delay to undermine the pro-regulation consensus established by the royal commission, which followed more than five years of scandal in the financial services industry…

Recommendations ditched include Hayne's very first: that laws requiring banks to lend responsibly not be changed.

Instead, Frydenberg in September announced that the laws, which had been attacked by the banks in a lobbying campaign and in parliament by government backbenchers, would be repealed entirely to remove "unnecessary barriers to the flow of credit to households and small businesses".

Gerard Brody, the chief executive of the Consumer Action Law Centre, which provided the royal commission with some of the case studies it examined during hearings, said the government was "just walking away from some of the core recommendations".

"Covid is part of it but there are some very important recommendations that have just fallen aside," he said…

"Responsible lending, the government has walked that one backwards"…

Brody said he thought the government had dropped anchors on implementing Hayne's agenda in full for the same reason it quashed the responsible lending law.

"They are wanting a credit-fuelled recovery," he said. "They don't want restraints or oversight on credit at the moment, and they're not concerned at the harm that risks consumers."
The ditching of responsible lending laws is obviously the biggest howler. It was the very first recommendation of the Hayne royal commission and followed reams of testimony showing predatory and criminal behaviour:

The Morrison Government's decision to abolish responsible lending rules reeks of a grubby deal with its financial and property backers.
Neither of Australia's financial regulators, ASIC and APRA, were consulted on the move. And mortgage victims and consumer groups are justifiably outraged.
It's hard to believe that the lessons from the Global Financial Crisis and Hayne Banking Royal Commission have been so brazenly ignored by the Morrison Government.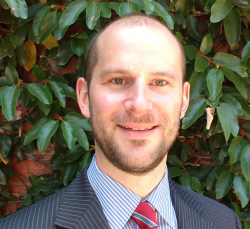 Latest posts by Unconventional Economist
(see all)