Australia's own brand of loons are upset, at The Australian:
Senior Morrison government ministers have slammed the silencing of outgoing US president Donald Trump by social media giants after the pro-Trump siege of the Capitol.

Josh Frydenberg and Acting Prime Minister Michael McCormack spoke out against Twitter's decision to permanently ban Mr Trump days before he leaves ­office next week, as Labor welcomed the move to kick the ­Republican leader off most major social media channels.

Mr McCormack has also been attacked for comparing the US Capitol siege — which left five people dead and was the first time congress has been successfully stormed since 1814 — to last year's Black Lives Matter protests.

Facebook, Instagram, Reddit and Pinterest have pushed Mr Trump off their social media sites over fears he will further inflame tensions before he is ­replaced by Democrat Joe Biden on January 20.
To my mind, they have little choice. There are always limits to free speech to sustain community civility. El Trumpo et al violated basic standards, promises and obligations when they misused social media to trash the peaceful transfer of power.
Some will argue that BLM did much the same. There is evidence that BLM is also being misused by foreign influencers to incite US divisions. But Peter Ziehan makes a solid point:
Many have compared the events of the January 6 Capitol riots with the violence which occurred concurrently with the Black Lives Matter movement of 2020. The idea cannot simply be dismissed out of hand. But not being correct isn't the same as being right. During the 2020 protests, some figures in national leadership encouraged people to do more than simply march, and cheerfully paid their bail after their arrests. AOC comes to mind. That is indeed crassly irresponsible. Damaging. Stupid.

But we expect different things from different people. We hold four-year-olds to different standards than college students, much less parents of four. That's life.

So, while I am the polar opposite of impressed when folks like AOC engage in dubious political acts and grandstanding, I can't say that I'm shocked or offended or mourning for the future of my country. I expect that sort of crap from young, first term Congresspeople and I weigh it against some of the less-than-wise things I did in my 20s. Yes, from time to time they besmirch their office and their place in history, but they are rabble-rousers. It's their schtick. It isn't like they are leaders.

In contrast, Trump is the president. He is the leader of the free world. The presidential standard is higher than the standard for a 31-year-old-until-recently-bartender-now-first-term-Congresswomen.

Even if the standard were the same, Trump has surrounded himself with people seeped in law & order conservatism and respect for American institutions like Reince Priebus, Sarah Huckabee Sanders, Rex Tillerson, James Mattis, John Kelly, Nikki Haley, and HR McMaster. Even folks on TeamTrump that I might personally disagree with more often – such as John Bolton, Jeff Sessions and Gary Cohn – are hardly what I would call fascists or anarchists. Even if you hate any or all these men and women on ideological grounds, you must admit that they are adults and that they realize spending a month of your time encouraging the most violent portions of American society to descend on the capital to lay siege to the Capital complex isn't a good call. I have zero doubt that all of them warned Trump against similar actions on multiple occasions.

I have zero doubt such warnings were the proximate reasons all no longer serve in the White House.

Trump knew exactly what he was doing. He was deliberately assembling a mob over the course of weeks. He deliberately encouraged them to march on the Capitol. He wasn't shocked when they stormed the People's House, but instead the opposite; leaks from the White House are rife with details about how he was overjoyed. Trump's problem is he just couldn't fathom that what he did was…wrong. Ethically, morally, institutionally, civilizationally, democratically, legally, criminally wrong.
Loons on both sides of the political isle are always demanding that free speech be modified to suit their political ends.
Common sense tells us where the truth is found here.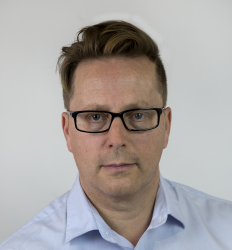 Latest posts by David Llewellyn-Smith
(see all)