Chinese December and Q4 growth was out yesterday and ended the year with a bang. GDP clocked up 6.5%: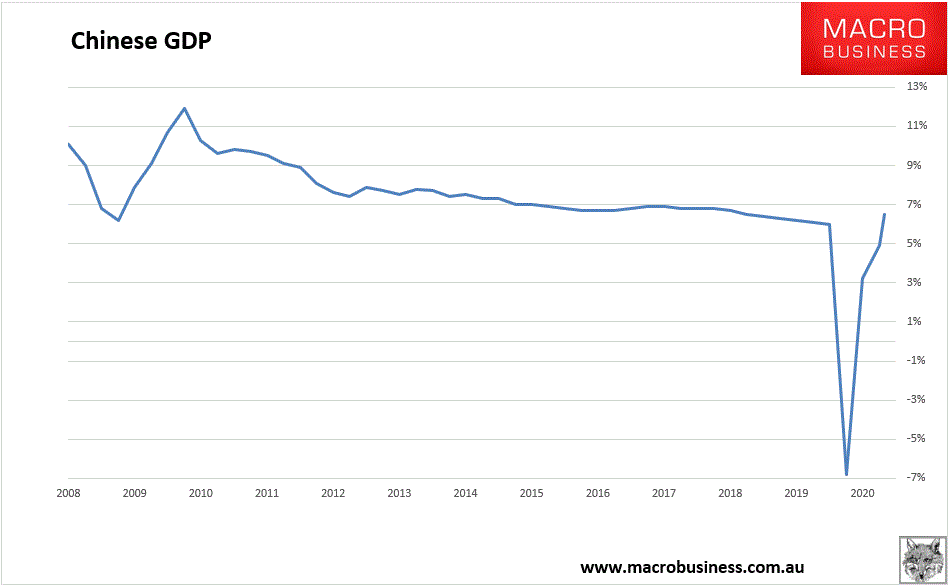 And December internals were firm as well with fixed asset investment at 2.9% year to date, industrial production at 2.3% and retail still improving at -3.9% but up 4.6% Yoy: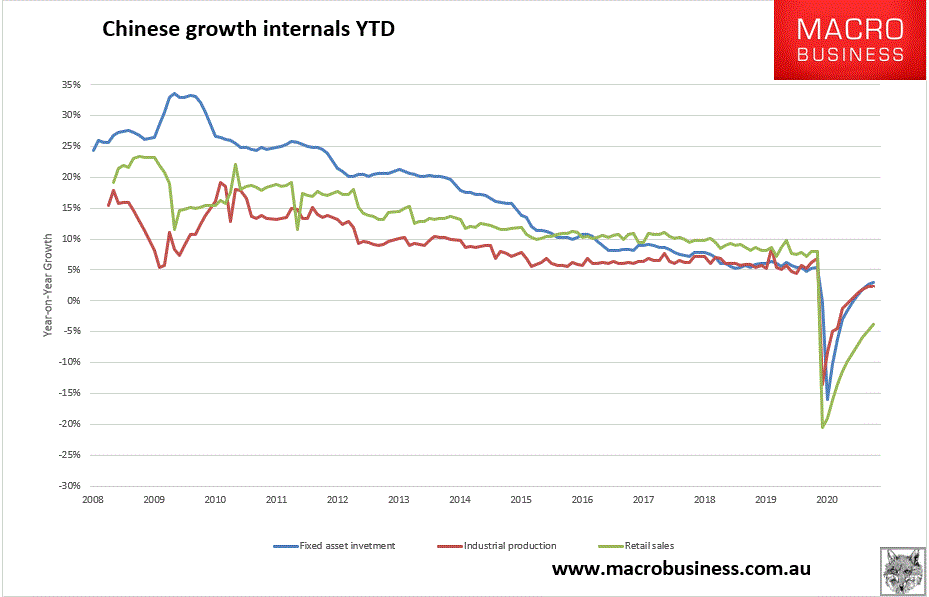 Turning to real estate, sales area is still expanding, at 2.6% Yoy:

Starts boomed in December to their highest ever: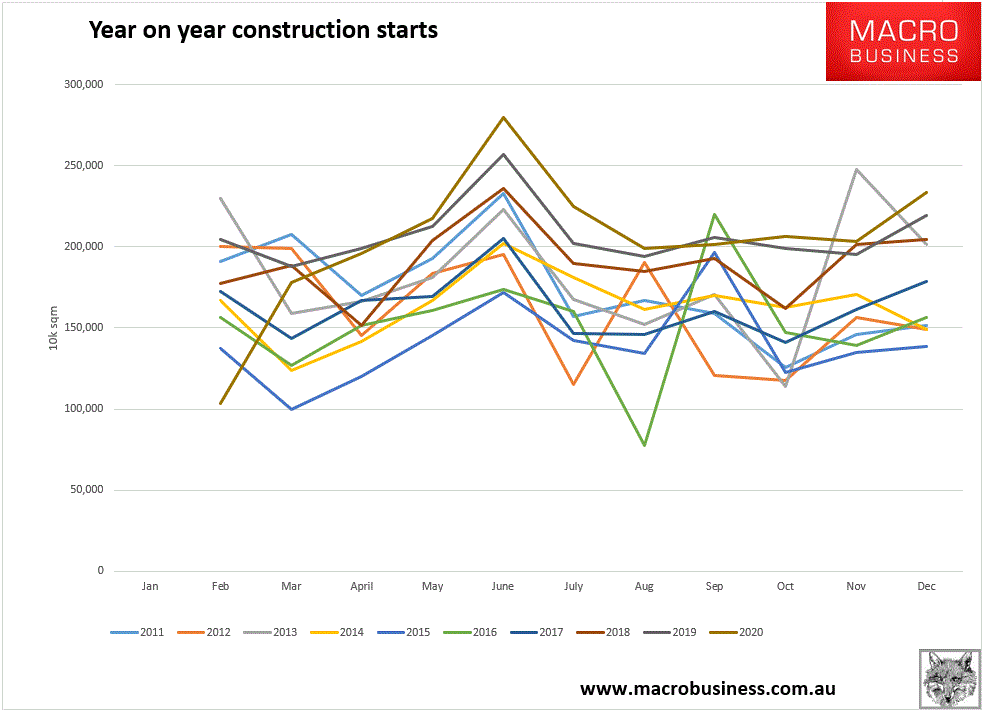 Which lifted YTD starts to the second-highest ever and only 1.2% below last year: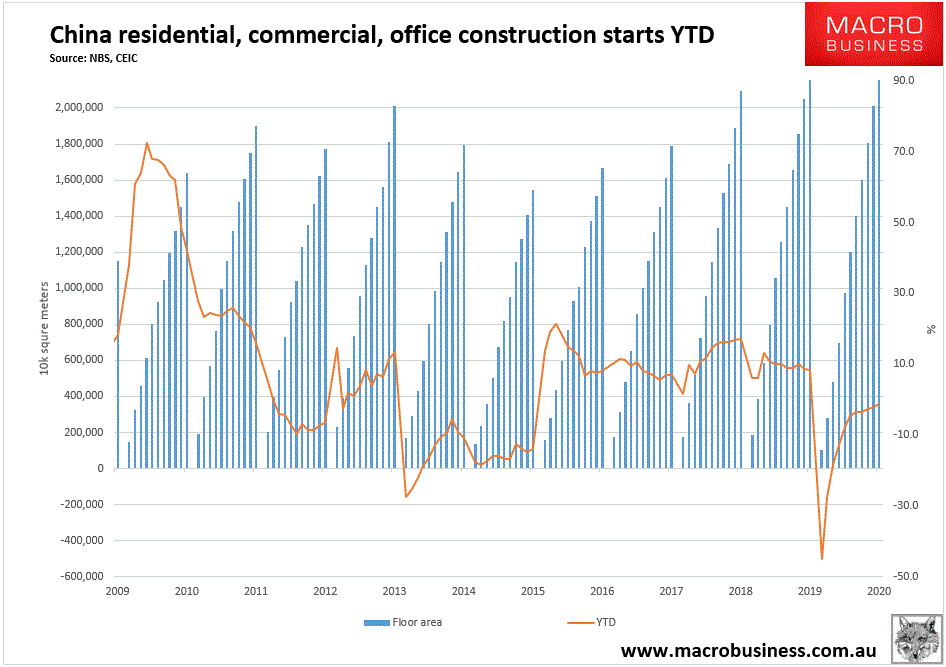 Moreover, catch-up growth is feeding this beast as completions fell -4.9%, knocked by the virus. This means that actual activity is firing on both new starts and delayed then resumed projects. It also means that it will come off fast when it tops.
But, for now, total floor space under construction is huge and up bigly at 3.7% year on year: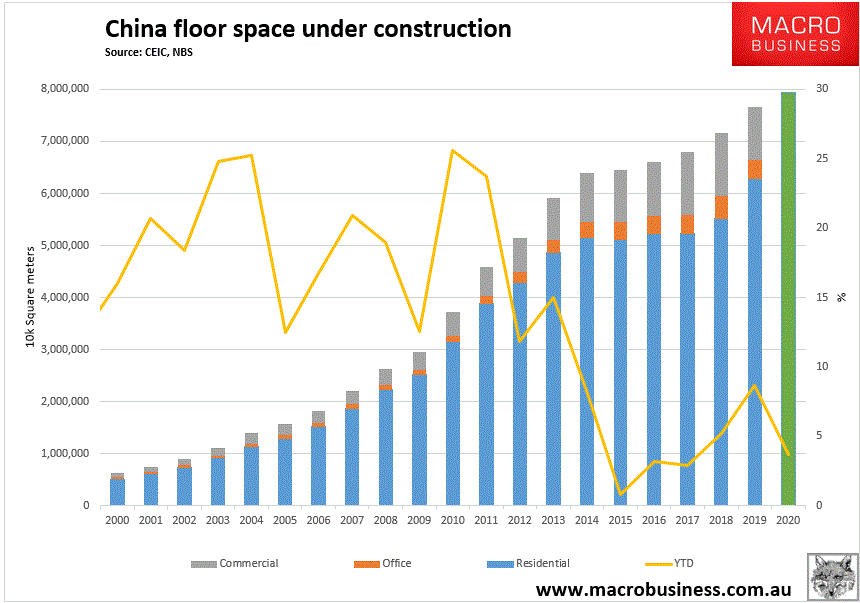 Building is also rampant in public investment, led by utilities, roads and health:

This continues to drive mad output for cement: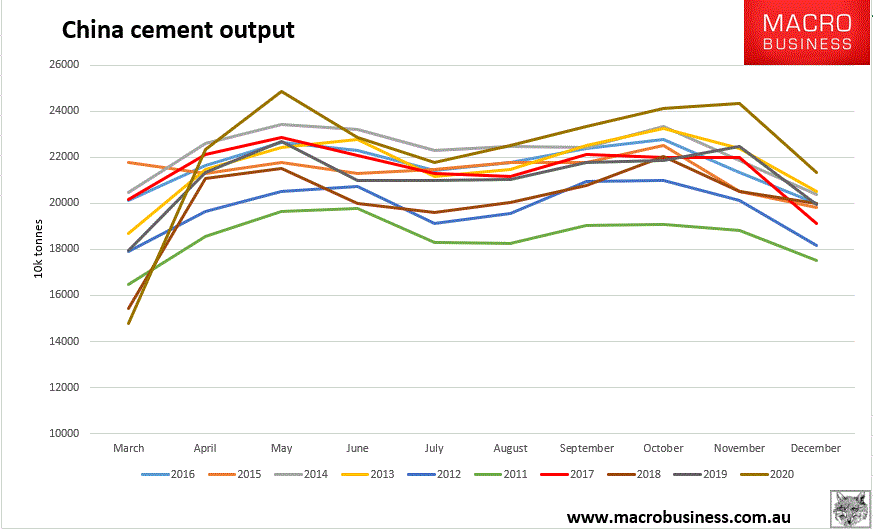 And mad output for steel: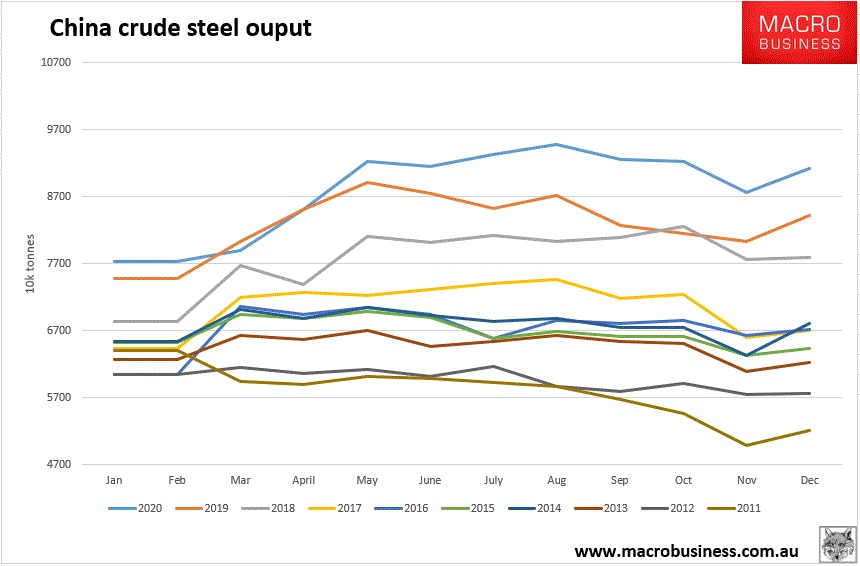 The scrap portion did rebound but it has stalled now for three years. It may take falling demand to lift it further: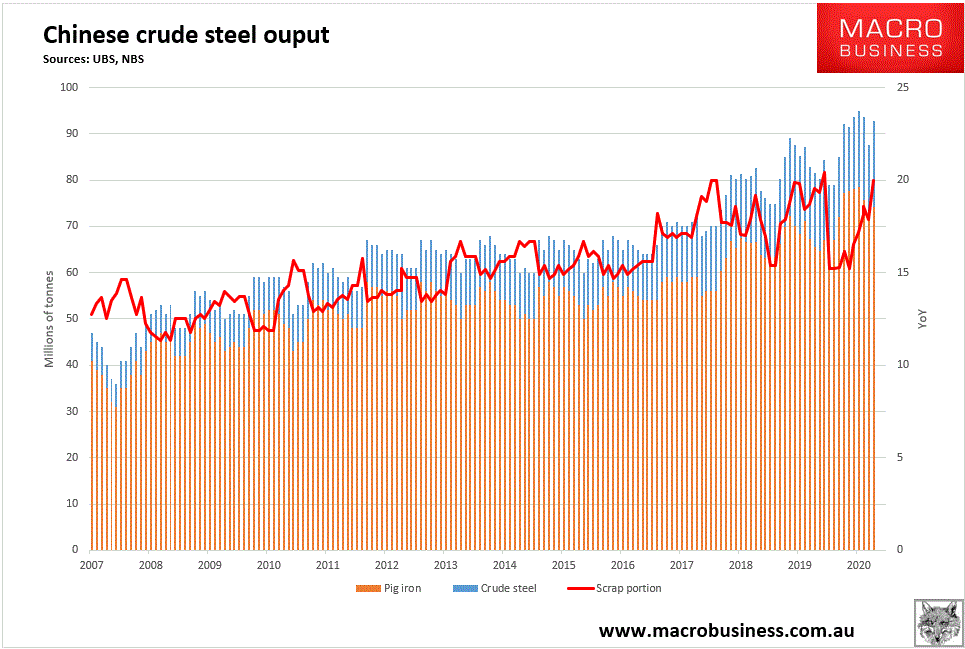 Finally, retail sales boomed in every category year on year:

China ended the year with its supply-side stimulus delivering bleeding over into improving demand. But the year in total definitely another of unbalancing growth with rising debt ratios, over-investment and a squashed consumer.
This year will see the return of attempted and failing rebalancing as growth slows materially in the second half: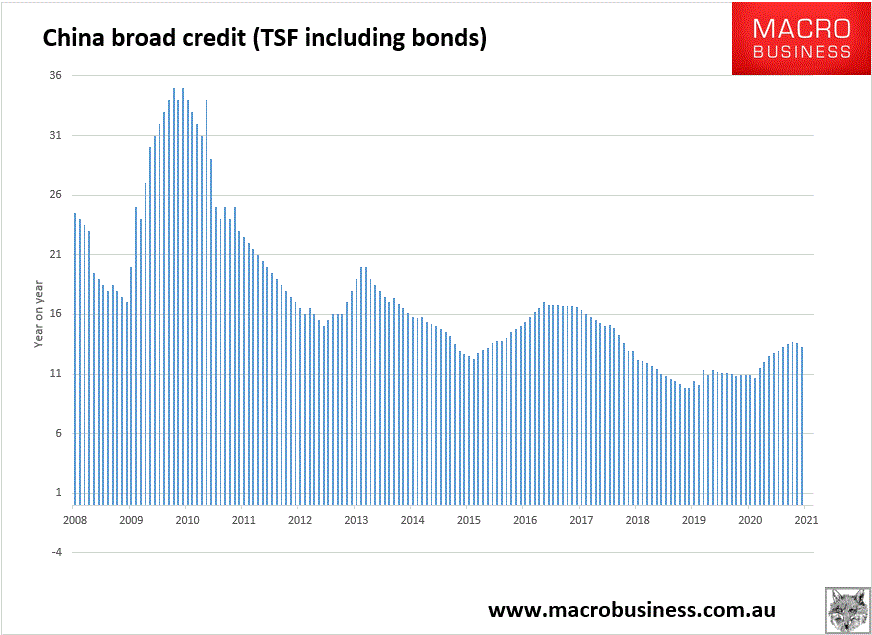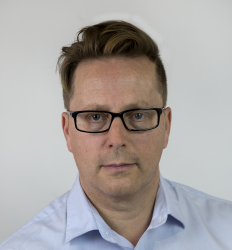 Latest posts by David Llewellyn-Smith
(see all)