Never waste a good crisis they say. China isn't. Via Credit Suisse:
The headline trade surplus widened further from USD75.4bn in November toUSD78.17bn in December, noticeably above the consensus expectation ofUSD72.35bn and predominantly driven by higher-than-expected export growth. In quarterly space, real exports in Q420 were 10.9% higher than that of Q3 20 while real imports in Q420 were2.3% higher than that ofQ320. With a trade-balance reading of $78.17bnin December, China's Q420 trade balance came in at $212bn relative to $158.3bnin Q320. On exports, growth was mainly dragged down by exports to the US and EU. Meanwhile, growth in exports to Japan and ASEAN continued to accelerate and remained robust. By product, the resilience in exports was driven by exports of working-from-home related exports (automatic data processing machines, electronic integrated circuits), which have accelerated further in December. Meanwhile, mobile phones and home electric appliance export growth dipped in December. On COVID-19 related export products (textile &fabric goods, plastic articles, and medical devices), growth rate moderated but remained relatively strong. Other contributors to the headline exports growth included furniture and toys, which stayed strong and surged in the past three months. Import growth rose modestly in December and came in slightly stronger than the market expectations. By customs classifications, imports of processing materials continued to accelerate while showing double-digit growth rates,reflecting a continuing rebound in domestic demand and ongoing demand-side catch-up (link). The import growth was mainly led by hi-tech products, mechanical & electrical products and integrated circuits, contributing 6.2ppt,8.8ppt and 3.8ppt to the headline import growth

Looking ahead,we expect export growth to remain strong in H12021 due toongoing COVID-19 pandemic globally, which bolstered demand for China'spersonal protective equipment (PPE) and work-from-home (WFH) related export.
As usual, China has simulated entirely on the supply side, meaning it has added little to global demand outside of a few commodities while it benefits greatly from the developed economy demand-side stimulus designed to offset the virus.
Nice work if you can get it.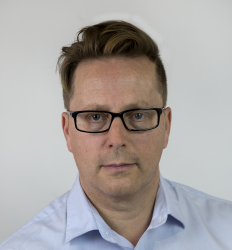 Latest posts by David Llewellyn-Smith
(see all)