CBA has released its household spending intentions for December, which remain bullish as Australians emerge from COVID restrictions:
Summary

The Household Spending Intentions (HSI) series for December 2020 showed that at the end of last year there was a very welcome improvement in spending intentions for Travel, Health & Fitness, Entertainment and Motor Vehicles. Home Buying and Retail spending intentions were flat on the month, following strong gains in November, with Education spending intentions also tracking sideways. Early in 2021, a few of the major cities in Australia have had to implement some lockdowns and restrictions to jump on an uptick in Covid-19 infections. Some state border closures have been re-established. Our CBA credit & debit card spending data shows that up to 15 January these shutdowns have modestly impacted on spending activity.

While the situation warrants some caution, we continue to expect solid household spending and economic growth for Australia through 2021.

Home Buying Spending Intentions

After jumping higher in November, Home Buying spending intentions pulled back a little in the last month of 2020, but with the trend flat on the month.

Home loan applications in December 2020 were lower than November, but higher than December the previous year. Google searches related to Home Buying were lower in December.

We continue to expect the Home Buying market to be a key source of support for the Australian economy in 2021 – driven largely by the very low level of interest rates.

Retail Spending Intentions

Following a strong rise in November, Retail spending intentions were a little lower in December 2020, with the trend flat on the month.

December saw improvements in the pace of spending on food & non-alcoholic beverages, medical and personal care and recreation.

The year to December saw strong annual increases in spending on clothing including uniforms, bakeries, grocery stores & supermarkets, convenience stores, department stores, discount stores, curtain, floor covering and furniture stores, paint, hardware and household appliance stores, digital apps, electronic stores, hobby-toy-game stores and pet shops.

Travel Spending Intentions

Travel spending intentions jumped solidly in December 2020 as state border restrictions were largely lifted. While some restrictions were reimposed in late 2020/early 2021, this is a positive development. For the month of December, both actual spending and Google searches for travel increased.

For December, the biggest annual increases in spending were seen in camper, recreational & utility trailer dealers, motor home & recreational vehicle rentals and trailer parks & camp grounds.

Not surprisingly, weakness is still evident in spending on airlines, cruise ships, timeshares, travel agencies and bus lines.

Health and Fitness Spending Intentions

Health and Fitness spending intentions rose in December 2020, with actual spending activity stronger on the month even as Google searches declined.

Spending activity in the health space was up in December 2020 vs the previous year in chiropractors, dentists, doctors, ambulance service, hospitals, medical and health services, nursing & personal care, osteopaths and podiatrists. Spending in the fitness space was up for sporting apparel, bicycle shops, sports clubs, golf clubs and sporting goods stores.

The main area of weakness remains spending on commercial & professional sporting activities.

Entertainment Spending Intentions

Entertainment spending intentions rose in December 2020, driven higher by both actual spending and Google search activity.

Solid increases in spending in December 2020 (relative to December 2019) were seen in on-premise drinking places, off-premise alcohol stores, eating out/restaurants, fast food restaurants, art dealers & galleries, boat rentals, bowling alleys, pay TV, digital books, movies, music & games and music stores.

Some weakness is still evident in spending on dance halls, studios & schools, movie theatres and live performance theatres.

Education Spending Intentions

Education spending intentions were essentially flat in December 2020, with an increase in the number of education related transactions offset by a decline in Google search activity relative to the same month in 2019.

In terms of transaction volumes, December 2020 saw annual increases in spending on business & secretarial schools, correspondence schools, elementary & secondary schools, and trade & vocational schools. The number of transactions for universities and colleges was down significantly.

In terms of the value of education transactions, weakness was seen in December 2020 in spending on universities & colleges and elementary & secondary schools.

Motor Vehicle Spending Intentions

Motor vehicle spending intentions rose further in December 2020, ending the year with solid momentum. Relative to the end of 2019, December 2020 saw strong increases in actual spending on new and used motor vehicles and an increase in loan applications to purchase a motor vehicle. This was partly offset by a small decline in Google searches.

The ongoing improvement in the housing sector should help the outlook for the motor vehicle sector. RBA research has shown that spending on motor vehicles generally has the highest response to changes in property prices. Working against this trend is the increasing shift to work-from-home.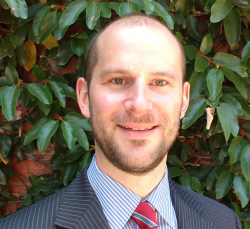 Latest posts by Unconventional Economist
(see all)