Via the BofA fundie survey:
Bottom line: investors entiment bullish, EPS/yields/inflation/EM readings @ recordhighs, cash @ 8-year low, Bitcoin most crowded trade; BofA Bull & Bear Indicator @bullish 7.1; risk correction imminent.

Correction catalysts: Jan FMS says either 1. peak growth on vaccine/virus or China (watch WTI<$46/b), or 2. peak liquidity on higher dollar & rates (watch LQD <$133).

FMS on macro: expectations for global EPS (87%), inflation (92%), higher bond yields(89%) at/close to all-time highs; Goldilocks(higherEPS & lowerCPI) has peaked.

FMS on cash & AA: cash level (3.9%) at lowest level since Mar'13 (FMS Cash Rule "sellsignal"= back-tested 1-month SPXreturn-3.2%); allocation to stocks at 2-year high,allocation to stocks & commoditie sat 10-year high.

FMS "tail risks": #1 vaccine rollout (30%), #2 taper tantrum (29%), #3 Wall St bubble(18%); investors push back +ve macro impact from C-19 vaccine 6 weeks to late-June.

FMS "crowded trades":#1 long Bitcoin (36%), #2 long Tech (31%), #3 short US dollar(23%); 1st time since Oct'19 "long tech"is not most crowded FMS trade.

FMS on DC: investors say Biden policy focus will be#1 healthcare (26%), #2 infrastructure (25%), #3 inequality (19%); solution to US indebtedness will be #1 higher taxation (34%), #2 inflation (26%), #3 Modern Monetary Theory (23%).

FMS on stocks: record OW in EM (2/3investors say EM top performer in 2021); record OW in small vs large cap (41%); surge in exposure to materials, energy (1st OW since Jan'20), banks, as sector allocation to tech cut to lowest since Dec'18.

FMS contrarian trades: contrarian Jan/Feb trades…long T-bills-short commodities, longUS$-short EM, long staples-short small cap.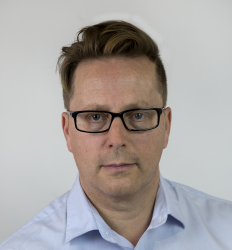 Latest posts by David Llewellyn-Smith
(see all)