Via BofA:
President Biden has been busy

During his first days in the White House, President Biden has signed 40 executive orders (EO) and memoranda, roughly grouped into the six themes below:

COVID containment: A well-coordinated COVID response(mask mandates, invoking the defense Production Act for vaccines/PPE, etc.) argue for a faster return to normalcy.

Economic relief: The extension of eviction moratorium, student loan forbearance, and other stimulus efforts bode well for household balance sheets, and Yellen's confirmation hearing also paved the way for additional fiscal spending.

Addressing inequities: Biden signed an EO to start the process of a$15/hr minimum wage for federal workers/contractors. Dems also introduced a bill to raise the federa lminimum wage to $15 by '25 (incl. private sector), but 60 senate votes are required.

Immigration reform: Multiple EOs were signed to ease immigration policies including bolstering the DACA program.Softer immigration stance is positive for innovators inTech/Health Care in recruiting top global talent. Halting border wall construction signifies better a relationship with Mexico, a plus for Autos, Transports, etc.

Trade: The"Made in America" EO plus hawkish rhetoric on China from cabinet nominees argue for continued on-shoring. OurMulti-Industrials teammates this as support for capex/automation plus re-shoring benefits small caps.

ESG: As expected, Biden signed EOs focused on climate change and social equity. With an'ally'in, the White House, expect further investing momentum.

From asset inflation to real inflation: three trades The current administration is focused on reinvigorating the economy rather than bolstering asset returns, and market leadership will likely be quite different in 2021. 1) Buy GDP sensitive stocks, sectors and themes: COVID containment plus fiscal spending plans point to upside risks for US GDP and inflation, supporting our bullish stance on GDP-sensitive, inflation beneficiaries, value stocks/cyclicals and small caps . 2) Buy discount over luxury retailers:supported by min. wage hikes / potential tax hikes for wealthy individuals. The valuation discount of Discount vs. Luxury is now extreme (Chart 2); historically this wide of a gap has driven Discount vs. Luxury alpha of >10ppt over the next 12 months. 3) Buy the E and S in ESG: Policy so far has been focused on social and environmental themes-see screen of Buy-rated E and S stocks in each sector (Exhibit 8).

Why worry? Ballooning deficit vs. tax hikes. So why are we neutral on the S&P 500? US Debt to GDP has gone parabolic, driving increasing concerns over the consequences of an increasingly indebted nation. Once the economy is on firmer footing, we expect to hear rumblings of a potential reversal of the corporate and individual tax cuts of2017, which could carve off a chunk of corporate profits.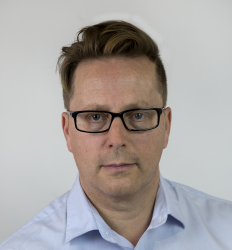 Latest posts by David Llewellyn-Smith
(see all)