See the latest Australian dollar analysis here:
Via ING:
USD:Biden's $2tn plan causes re-steepeningBack-end US yields are back on the rise following a media report that claimedBiden's pandemic relief stimulus will likely be around $2tn–bigger than what most investors were forecasting–and will include direct payments to families, state and local funding. This has further endorsed the recent rise in inflation expectations and hopes of economic recovery which has prompted are-steepening in US yield curve. Despite the dollar staying mildly supported in the current environment, the negative implications in the longer-run in a real-rate perspective leaves us confident about our bearish-USD view. Data-wise, initial jobless claims look set to rise again after slightly contracting last week. Meanwhile, political developments involving President Trump continue to be largely overlooked by investors. Trump's second impeachment by the House on claims that he incited the Capitol riots was not a surprise, but an emergency senate session for the trial before Biden's inauguration appears unlikely.
Deutsche is similar:
CNN reporting that Bidens stimulus plan will be about $2T which saw a renewed selloff in treasuries. The USD followed but in a more subdued fashion with AUD and NZD dipping circa 20pips before recovering and it felt like the market was unwilling to overextend ahead of Powell and Biden speeches over the next 24hrs. Short-term risk feels evenly balanced with the USD likely to continue to be led by fixed income but commodity currencies should find some support from resilient equity markets. Key levels to watch on the downside come in at0.7705 (uptrend off Nov lows) then 0.7666 (weeks low) in AUDUSD and 0.7145 in NZDUSD (weeks low and neckline of H+S top formation). I expect more of a holding pattern generally from here unless Powell or Biden give the market a reason for direction but the market will be building conviction to sell USD rallies if fixed income consolidates. The underlying theme of strong Antipodean data lives on (Aus retail sales the latest) and grind case higher for AUD and NZD still stands on reflationary theme, relative virus success and the underlying data. As for Canada, a similar trade though with some pushback on the currency by the BoC. We have chipped away at the CFTC short out there whichis now small long, but still we feel CAD is lagging the move in other risky assets due to oil but oil has since recovered (WTI back above 50c)– hit the sell zone towards 1.28
Recent discussions have also suggested that Biden may include infrastructure stimulus in a phased rollout in the same package, not dissimilar to Ken Henry's rollout of sequential stimulus in the GFC. That also has the potential to boost the current strong commodity bid, also lifting the AUD, at least in sentiment terms, even if a lot of Australian-related bulk commodities will be largely unaffected given developed economies tend to use very large proportions of recycled metals, such as steel.
The ING position is fair enough as the base case but we should congnisant of the the stretched position in the USD short which will have to be digested at some point. As we know the AUD long is still small so that is some counter-balance.
Longer-term, there is also the risk that successful vaccine rollout sends the US economy and yields flying out of the blocks and at some point that will also support the USD. China is tightening and will slow too as the year deepens, which will inhibit the European recovery, though that will be offset by its own vaccine catch-up growth spurt which is likely to be even strong than the US for a while given it is deeper lockdown.
In short, the current trends are likely to persist for a while yet but the seeds of the reversal are beginning to sprout.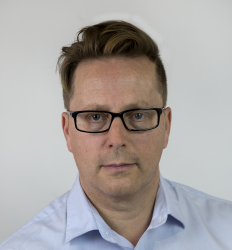 Latest posts by David Llewellyn-Smith
(see all)