Via AFR:
Rich Lister and iron ore magnate Andrew Forrest says he'll spend "whatever it takes" to return the 35 per cent of production which is offshore at boot and clothing maker RM Williams, back to Australia.

But it will be a staged process that could take some time because the skills base needs to be rebuilt in some specialist segments.

Mr Forrest said the business, which he and wife Nicola acquired for $190 million in October, also needed to build up more critical mass to ensure the process of returning all manufacturing to Australia could happen as quickly as possible.

"To fix the problem we've got to increase our scale," Mr Forrest said.
Hmm, how to do that? Export of course. To do that increase competitiveness in every way possible including:
heavy taxation of bulk commodity mining rents recycled offshore as sovereign wealth fund;
break up all local oligopolies and rid us of billionaire rentiers;
cut negative gearing so land prices can deflate;
reform energy prices via crushing the gas cartel, and
tariff iron ore to China and recycle the windfall as manufacturing subsidies along with further tariffs on Chinese imports.
Ironies abound. There is this, though, via Gottiboff:
Forrest's "green steel" plant, to be driven by "green hydrogen" extracted by electrolysis of water, is exactly the sort of development Court hoped to achieve, without having any inkling of the lower carbon movement that was to become a great force.

…CRA developed a technology called HiSmelt and erected a plant at Kwinana. The problem for HiSmelt was that it was competing with conventional steelmaking and did not earn good returns. When London took control of the CRA Australian assets and operations they shut it down.

BHP went even further to honour the McLennan undertaking and invested $2.4 billion in a massive hot briquetted iron (HBI) complex in the Pilbara, which extracted hydrogen from gas to reduce the iron ore to iron. The HBI plant hit severe problems and could not gain a return. BHP wrote the entire investment off at a time when it had lost billions in its Magma US copper takeover.

The HBI plant continued to operate until there was a fatality and BHP shut it down and dismantled it.

…To be a major force in steelmaking Andrew Forrest's "green steel" will need to be at least competitive with conventional steelmaking, which will almost certainly lower its carbon content so the blast furnace /steel furnace technology and plants can survive.

…But for that to happen we will need a technology breakthrough of gigantic proportions.
We shall see.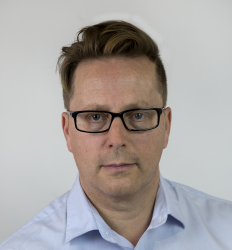 Latest posts by David Llewellyn-Smith
(see all)