Via The Australian comes another useless sop to the gas export cartel:
Scott Morrison has struck a two-year deal with large east-coast LNG exporters to offer uncontracted gas first to Australian companies, in a bid to keep prices down and lower costs for manufacturers as part of the government's COVID-19 recovery plan.

But the deal, signed on Wednesday night in Gladstone by the Prime Minister and Queensland's three LNG producers, avoided formal price controls, which some big manufacturers had pushed for but were strenuously resisted by the LNG industry.

"Gas is critical to our economic recovery and this agreement ensures Australian businesses and families have the gas supply they need at the cheapest possible price," Mr Morrison said. "This is about making Australia's gas work for all Australians, while also supporting economic growth and backing important ­regional jobs in our expanding LNG sector.

…The Australian understands there is neither a specified price nor an international benchmark referenced in the heads of agreement, easing fears among big gas suppliers the rules would be ­rewritten after they have sunk more than $70bn into building Queensland's giant gas export industry. They have argued that, should the pricing option be introduced, it could effectively represent a ­rewrite of regulatory rules, hindering future investment and Australia's international reputation.

…Big energy users complain they can't find gas on a contracted basis for less than $8 to $10 a ­gigajoule, more than double historic levels, which could force some facilities into importing products rather than producing Australian-made goods or even shutting their doors.
So, domestic reservation bites the dust again. Indeed, things appear to have gotten worse with no commitment even to export net-back prices, despite the protests of the ACCC.
And where does most of this cheap "contracted gas" go, which can be supplied locally at a cash profit for $4-6Gj? To China, which uses it to fuel much cheaper manufactures as it hollows ours out while conducting a trade war on everything else.
Herein lies the terrible political bind of Australians today. The Coalition's China skepticism is serving us well geopolitically. But it's economic corruption ensures no policy to mitigate the economic blowback.
Yet if Australians vote Labor, they get full-throated Chinese occupation.
We're caught between the devil and the deep blue sea.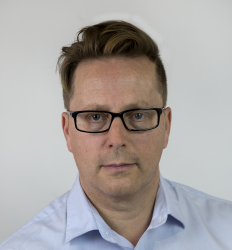 Latest posts by David Llewellyn-Smith
(see all)