Two and a half years ago, NBN Co chief Bill Morrow blamed online gaming for creating massive congestion on the National Broadband Network (NBN) network. Accordingly, NBN Co was "evaluating" throttling downloads for users during peak periods in order to relieve  fixed wireless congestion.
Then early last year, the blame for NBN congestion was shifted to online streaming services like Netflix, with Dr Steven Conway from Swinburne University of Technology warning the NBN is facing a "congestion time bomb".
Now Australia's two biggest telcos – Telstra and Optus – have called on data-hungry streaming services like Netflix and gaming companies to help pay for the costs they are imposing on networks:
Andrew Sheridan, Optus' head of regulatory and public affairs, said the problem was only going to get worse if there was no change…

"We are positioning this very much as an industry challenge," he said. "If we get this right it should ultimately be in the long-term interest of Australian consumers and businesses.

"The current situation is a substantial portion of traffic, particularly at peak period, is actually over-the-top traffic. A lot of it is gaming traffic. The big spikes are when the big gaming updates [arrive] from the likes of … Fortnite, Siege, Grand Theft Auto. If we look forward into the future, we're going to see growth in traffic as we see proliferation of 8K, augmented reality and virtual reality."

OTTs are by far the biggest users of data globally. Netflix alone accounted for 12.9 per cent of global downstream traffic in 2019, according to a study by Sandvine…

Telstra's head of networks Nikos Katinakis agreed with Mr Sheridan that OTT services needed to contribute more…
The Australian Competition & Consumer Commission (ACCC) has recorded massive year-on-year increases in internet downloads:

The ACCC also warned that "this trend is likely to be further boosted during 2019-20 with the entry of new competitors such as Disney+ and Apple TV+".
The main problem is not the streaming platforms per se, but that the $57 billion NBN was under-engineered from the outset and was never 'future proofed' to cope with the inevitable growth in data demand.
Accordingly, Australia is in the unfavourable position of having to ration scarce broadband capacity to avoid network congestion.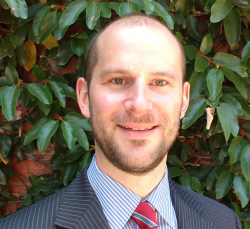 Latest posts by Unconventional Economist
(see all)