Via BofA:
A unique feature of the COVID shock is its highly unequal impact on goods versusservicesspending.

•Normally fiscal stimulus causes a surge in both goods and servicesspending; in thiscycle services spending could not respond.

•The combination of aggressive fiscal stimulus and constraints on spending hascreated a massive surge in"excess"saving.

•The recent actual and proposed fiscal packages could add more fuel to the fire asservices reopen.

Saving for a sunny day

In the last 10 months fiscal policy has been operating with one hand tied behind its back. Normally fiscal stimulus causes a surge inspending on both goods and services, butduring the COVID crisis the latter has been severely constrained. As a result, many households have taken both their unspent service spending and their stimulus money and put it into liquid saving. This could mean a delayed, second round stimulus when the service side of the economy reopens.

From dry powder to powder keg?

How big is the second round stimulus? Consider two simple calculations. First, looking at data through November, and comparing actual household savings to savings assuming a flat 8.25% saving rate, a cumulative $1.4trillion in"excess savings" has piled up onhousehold balance sheets (Chart of the day). Second, comparing the monetary aggregate M2 through December to a baseline of steady 7% growth, there is a cumulative $2.9 trillion of excess M2 balances—checking accounts, savings accounts, money market funds and so on.

These calculations do not take into account the recently enacted $900bn stimuluspackage, let alone the $1.9tn (9.5% of GDP) second round. Michelle Meyer and teamexpect the first package to help boost the saving rate from 13.2% in 4Q to 15.5% in 1Q.Extrapolating the calculation above, that means around another $100bn in"excess saving."

We haven't done the math on the second package, but we think our readers get the point. Without factoring the second stimulus package the Bloomberg consensus already has a median forecast of 4.1% growth this year and Michelle Meyer and team look for 5.0% growth. The main downside risk to these forecasts is if something goes awry onthe COVID front. However, in our view, dry powder from the spring stimulus ammunitionfrom more recent packages mean the bigger risk is to the upside. Look out for fireworks.
Nor do the calculations factor in booming stock and property prices for a wealth effect.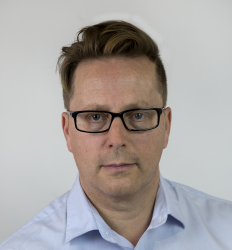 Latest posts by David Llewellyn-Smith
(see all)