As China delivered Australia a list of 14 demands to end our democracy, Albo had this to say:
Labor leader Anthony Albanese has sharpened criticism of Scott Morrison's handling of the China relationship, suggesting he is unnecessarily causing offence, as the US and British governments both condemned Beijing over its smear of Australian soldiers.

With Treasurer Josh Frydenberg saying the tensions with China were "very serious", Trade Minister Simon Birmingham and Agriculture Minister David Littleproud held crisis talks with export industries that have been crippled by Beijing's flurry of retaliatory trade strikes.

Representatives from the wine, seafood, grains and forestry industries, plus the National Farmers Federation, emphasised the need to develop a long-term diversification strategy away from China, including improving access to new markets and export promotion.
Now, as the American people liberate themselves from Donald Trump via the ballot box, Albo has this to say:
Labor leader Anthony Albanese will claim Prime Minister Scott Morrison's close relationship with Donald Trump has damaged Australia's alliance with the United States and his positions on climate change will leave the nation more isolated than ever on the international stage.

In his strongest comments yet on the way in which Mr Morrison has handled the relationship with the outgoing president, Mr Albanese will lash the Prime Minister for not calling out Mr Trump over his incitement of the violent riots at the US Capitol.
So, it's terrible for us to defend ourselves against a full-throated Chinese tyranny. And equally terrible to pointlessly kick Trump on the way out the door after American democracy successfully booted him.
If it is a point of principle, then Albo must defend democracy for both or neither. If it's pragmatism, then Labor only knows how to grovel to leftist regimes.
Neither serves the Australian national interest.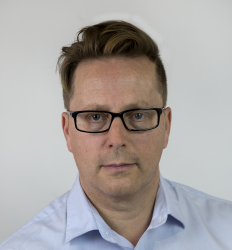 Latest posts by David Llewellyn-Smith
(see all)