Over the past month, The ABC has run multiple stories proclaiming dire farm labour shortages due to the collapse of migrant workers.
For example, here's The ABC in late November:
Australians are being warned they could be paying a lot more at the checkout for their fruit and vegetables this summer, and possibly taking home a lower-quality product…

Fruitico has partner producers in other states — including Victoria, Queensland and Tasmania — and Mr Fahl said farms operating in other states were facing the same labour shortage…

There are now fears the labour shortages could have lasting ramifications for the industry, far beyond the busy looming summer harvest period…
Here's another example from last week, with The ABC claiming that Aussies are refusing to relocate for harvest jobs:
And The ABC banged the same drum yesterday:
Farm worker shortages in Australia have spread to the summer fruit sector, with labour problems now plaguing the North Queensland pineapple season…

The situation raises painful memories of a glut in 2018 that saw fruit from the region dumped or fed to pigs…

The farm is increasingly relying on a core group of mainly Italian backpackers, including one couple who have worked for eight months continuously.

But even in packing sheds where work is less physically demanding, reliable staff are difficult to find…

"I think the safety net, the dole is too easy to fall back into. If you do not like the job you seem to just go straight back onto the dole and not have the heart to keep pushing along," he said.
To be fair, there are the odd reports from The ABC on wage theft and exploitation on farms, like the below published last week alongside the rest of the mainstream media:
Research by the McKell Institute commissioned by the Australian Workers Union (AWU) claims contractors used by some farms in the Coffs Harbour region have convinced young foreign workers to accept below-award wages to roll over their working holiday visas.

The report Blue Harvest, released today, says some labour hire firms recruiting fruit pickers for the region are "severely and intentionally underpaying their workers" and often disappear when complaints about underpayments emerge…

An audit of job advertisements, published in the report, specific to the Coffs Coast blueberry region found some contractors offering pay rates as low as $60 for a day's work.
However, more often than not, The ABC pushes the 'farm labour shortage' barrow.
This is curious because there is abundant evidence of temporary migrants being ruthlessly exploited on Australia's farms. Many Australian farms have also flat out refused to employ local workers because they have to be paid a legal wage and are far less easy to exploit.
Thankfully, The New Daily continues to do a terrific job exposing the farm labour rort, publishing the following reality check over the weekend:
Farmers say they are desperate for workers, but Australians on the ground have told The New Daily they're still being underpaid, and underemployed compared to backpackers…

In an industry rife with exploitation, there is no clear promise they will be paid minimum wage.

Many of the picking jobs on offer are paying piece rates – where the employee gets paid by the amount picked – but many workers say it's impossible to make minimum wage on those rates…

Sarah Jones, 38, has worked as picker most of her adult life and runs a share house for backpackers to stay when they come to work on farms at Tully, a regional Queensland town.

She says she has "no idea" how anyone makes a living from piece rates…

"It's like they're setting them up to fail. You have people, depending on how fast they're going, they can make $40 for a day," Ms Jones told The New Daily.

"They need to make it worthwhile. Why don't they give a base salary? So they say, 'You will make guaranteed $400 to $500 this week and your commission on top if you pick X amount'."

Some people The New Daily has spoken to said they took home just $60 a day on piece rates.

This is before many workers are forced to cough up for accommodation that can cost upwards of $300 a week…

"There is that stigma, we (Australians) don't work hard."

She recently got a few days work picking fruit but was laid off with the other Australians – yet the farm kept 10 backpackers.

"I reckon there would have been 15 (employed) and out of that five Australians lost their job and 10 backpackers kept their jobs.

"They don't justify it. They just dismiss you"…

Ms Jones has joined a growing chorus of Australians who say they have applied and been rejected from farm work – some of them up to 20 times…

Farmers don't trust Australians to work hard, and Australians don't trust farmers to pay them properly.
The New Daily followed up yesterday with the below bomb shell:
A human trafficking-style network is feeding international workers to Australian farms, where they're being exploited, mistreated and threatened – all for less than $10 an hour, explosive allegations reveal.

Mr D, a man in his 50s from Inner Mongolia, is blowing the lid on his experience on one of NSW's biggest horticulture farms.

Mr D, who asked not to be named for fear of repercussions, came to Australia in July 2018 and has worked cash-in-hand jobs on farms while applying for a bridging visa.

His most recent experience was so bad it has forced him to come forward.

"This is horrible. It should not happen in a civilised country like Australia," he told The New Daily through a translator.

The farm near Coffs Harbour employs about 50 workers, who are forced to start at 6am every day and pick until 6pm.

In summer, they work until 9pm.

There are no days off, not even breaks.

"There's no rest on Sunday or Saturday, whatsoever," he said.

Mr D took the picking job at the farm after seeing an advertisement in a Chinese language group on Facebook.

It promised good working conditions and hourly pay, but the reality was very different…

The farm owner, who has connections in China, employs only Chinese workers, many from poor areas who have been brought over on the promise of making big dollars in Australia…

"Those workers have to pay the traffic agents or the farmer a large sum of money to come to Australia to be exploited like this…

Many on the farm don't know their rights, are scared of the outside world and are abused by the farm owner, who threatens them with deportation, he said.
As MB keeps explaining, allowing Australia's farmers to pluck cheap foreign workers en masse is bad for both wages and long-run productivity.
Australia's mining industry is world-class and attracts workers to far out places by paying excellent wages.
Cut off the migrant slave labour pipeline and Australian farms will be forced to raise wages. In turn, this will drive farms to automate and lift productivity, boosting both profits and wages.
However, if the government allows farms to continue relying heavily on cheap foreign labour, then capital will shallow, productivity will stagnate, and both wages and profits will decline.
There's a reason why farms in advanced nations are more likely to involve a handful of workers operating heavy machinery, whereas in low-wage developing countries farms are manned by many workers doing manual labour.
The higher cost of labour in advanced countries forces farms to invest in labour saving machinery, which lifts productivity.
If farm margins are so weak then they should be forced to consolidate, driving economies of scale, improved productivity, and higher profit margins.
The key ingredient for Australian agriculture to flourish is productivity-enhancing automation, not migrant slave labour.
Australians are not inherently lazy. But they do know when they are being exploited and paid slave wages.
The whole industry needs a clean-out, not defending by the ABC.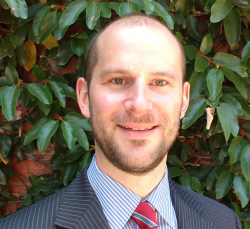 Latest posts by Unconventional Economist
(see all)