As we know, Australia's entire 'skilled' visa system is a sham that is actually delivering the nation low paid and underutilised workers.
The evidence is standing in plain sight in the Department of Home Affairs' Continuous Survey of Migrants:

As shown above, migrants have significantly worse labour market outcomes than the general population. Specifically:
The median annual full-time earnings of migrants was $16,500 (22%) below the general population in 2017;
The median annual earnings of migrants was $5,900 (10.2%) below the general population in 2017; and
The unemployment rate of surveyed migrants (12.6%) was more than double the general population (5.5%) in 2017.
Even if we focus on the skilled stream only, both median earnings and unemployment are far worse than the general population:

The temporary 'skilled' visa system is arguably even worse given the $53,900 Temporary Skilled Migration Income Threshold (TSMIT) has been set well below the median Australian wage of $1,100 per week ($57,200 p.a.), according to the ABS:

As you can see, the TSMIT wage floor has fallen $3,300 (6%) below the median income of all Australians ($57,200), which includes unskilled workers. Thus, the TSMIT has incentivised employers to hire cheap migrants instead of local workers, as well as abrogated the need to provide training.
These are shocking results. The skilled stream accounts for the majority of Australia's migration program. They are purported to be highly qualified and brought into Australia to overcome purported 'skills shortages'.
Thus, these 'skilled' migrants should be paid well above the general population, which comprises both skilled and unskilled workers, as well as have very low unemployment.
The fact that they are paid so poorly highlights that Australia is actually running a defacto low-skilled, low paid visa system.
The farcical nature of Australia's purportedly 'skilled' visa system was highlighted again last week when dozens of Chinese abattoir workers on temporary 'skilled' visas took action against their employer in a bid to secure permanent residency:
The fight came amid a backdrop of rising concern among workers at the Midfield Group facility about their visa status, with many workers worried their visas would soon expire and they would be forced to return to China…

150 Chinese employees walked off the job…

Mr McKenna said the company had been dealing with an unprecedented industrial issue at its abattoir and argued the workers had sought to "leverage" permanent residency in Australia.

"Midfield senior management has been constantly updating all concerned visa holders on a weekly basis," he said. "However, as of Wednesday, December 9, they have demanded that Midfield Group obtain visas or they will not work"…

The majority of workers involved in the dispute are on 457 and 408 visas, which allow skilled migrants to work in Australia.
When abattoir workers are designated skilled visas, you know Australia's visa system has been corrupted.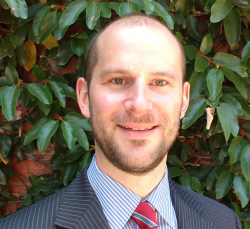 Latest posts by Unconventional Economist
(see all)