Via Domain:
The world is waiting for a "suicidal" Australia to reverse its stance on climate change, says one of the world's most senior diplomats.

Christiana Figueres, who was executive secretary of the United Nations Framework Convention on Climate Change through the Paris Agreement talks, said the world expected more from Australia in the lead-up to the so-called COP26 climate talks to be held in Glasgow next November.

"The climate wars that have been going on in Australia for over a decade now are just – honestly they are such a suicidal situation because Australia… holds such promise with renewable energy," she told John Connor, chief executive of the Carbon Market Institute, in a conversation recorded for the Australasian Emissions Reductions Summit, which begins online on Wednesday.
We might garner some more sympathy regarding China if we were obstructive on climate. Not to mention the end of the world.
NSW has turned the corner, also at Domain:
NSW Energy Minister Matt Kean says his government will not be taking calls by federal Coalition backbenchers for a new coal-fired power plant in the state seriously after they savaged his low-emissions plan on Tuesday.

The backbenchers moved to reignite energy wars within the federal government, urging Prime Minister Scott Morrison to tear up a $2 billion energy deal with NSW in the wake of the state's ambitious new clean energy road map.

Queensland Nationals senator Matt Canavan led the party room attacks on the Berejiklian government's energy plan on Tuesday morning after NSW Parliament last week passed legislation that promotes low emissions energy to replace coal-fired power stations.
Only if you want to lock in higher power costs for QLD:

In five years it will be much cheaper:

If it goes the way we think it will, renewables plus full storage will be more than 60% cheaper than coal and gas:

Coal is dead. Get over it.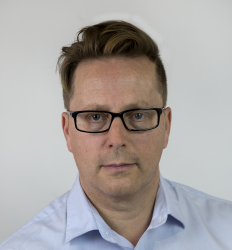 Latest posts by David Llewellyn-Smith
(see all)