Infrastructure Australia has released a new report, entitled Infrastructure beyond COVID-19, which contends that working from home (WFM) is here to stay and will permanently shape our cities as well as prompt greater migration to regional areas:
Widespread 'working from home' reduced demand by workers to live in close proximity to their workplace, with more city dwellers moving to regional areas, and less regional households moving to cities…

We estimate that around 4 million employees have been working from home since March 2020, representing 30% of the total workforce, with a third of those workers wishing to remain remote. This accelerated trend has led to widespread office vacancies, greater strain on the broadband network, greater energy and water consumption in residential areas and increased local activity, including local traffic congestion and demand for greenspace…

While some have reported this is only a temporary move during COVID-19, others report a desire to permanently move away from busy inner city areas, to coastal or regional areas.

This is enabled by the adoption of digital workplace tools and flexible working location policies not widely taken up prior to the pandemic.

The result is relatively weaker inner-city housing demand stemming from both regionalisation and reduced overseas migration:

Vacancy rates increased in capital cities.
Anecdotal evidence of regional property price increases of 10% or 20% due to increased demand.

A change of residential area can indicate a potential shift in locational preference, and a semi-permanent intention to continue working remotely or flexibly.

Domain reported that Regional NSW outperformed Sydney in demand for both houses and units, up 30.5% and 25.9% respectively…

Rental data from CoreLogic shows a decline in rental values across metropolitan centres:

Melbourne and Sydney saw rental declines of greater than 10%, the largest falls in the country…
Inner city areas were hardest hit in Sydney, Melbourne and Perth..

Regionalisation has led to strong increases in rental values in regions surrounding capital cities. These uplifts in rent were, in part, due to the impact of households moving away from dense, metro areas.
Consecutive federal governments have for decades tried (and failed) to decentralise population growth into the regions. The COVID-19 pandemic and the shift to WFH is finally delivering on this goal.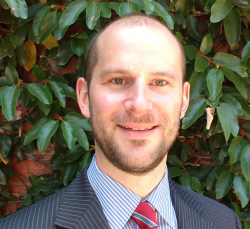 Latest posts by Unconventional Economist
(see all)