That god for this article at the AFR:
Australia's banking watchdog is expected to step in and cool the rebounding housing market in 2021, after New Zealand's central bank telegraphed stricter loan rules are needed to arrest the country's rising house prices.

The Reserve Bank of New Zealand took a step towards curbing rapidly rising house prices on Tuesday, outlining a plan to reinstate loan-to-value ratio restrictions on high-risk lending from March.

…Independent economist Warren Hogan said his best guess for the Australian housing market next year was a 10 per cent rise.

As such, lending standards will need to be tightened in Australia as early as 2021, he speculated, which would mean action from the Australian Prudential Regulation Authority.

…"The only policy option to cool a surging housing market is prudential," Mr Hogan said.
Finally, an article recognising the plain truth that APRA is now in control of monetary policy pertaining to house prices.
That said, here's why I think Warren Hogan is wrong, sadly:
Unlike in NZ, the Australian Government will never pressure regulators to tighten. In fact, they are trying to unfetter criminal mortgage lending as we speak. In short, it is much more corrupt.
Unlike in NZ, APRA is not integrated with the central bank so it has far less scrutiny. It is a shadowy and secretive organisation thoroughly captured by the banks.
Unlike in NZ, Australia's current mortgage boom is predominantly owner-occupier so it is not speculative nor a traditional financial stability risk. NZ specufestor lending has doubled in a year.
Aussie lending aggregates are barely growing, again no threat to financial stability.
The Aussie property market is weaker than NZ. It did not have the huge apartment build-out we did in the last cycle so it is tighter and has no immigration overhang.
Australian unemployment is materially higher than NZ and its inflation outlook commensurately lower.
We have China decoupling underway.
These factors mean a very slow-moving APRA will have to fight against RBA even if they wanted to tighten which they won't.
It would be a much better idea to ratchet up macroprudential now and cool house prices so that all of the RBA money printing slammed the currency instead. The China decoupling process would be greatly aided by a lower AUD.
But I suspect the always political Morrison Government will elect higher house prices instead to paper over any China decoupling cracks.
I, therefore, do not expect any action from regulators in 2021. Probably not in 2022, either, unless prices tear the roof off, which is not my base case.
From a regulatory standpoint, it is "risk on" for Aussie property for a few years at least.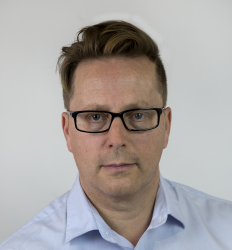 Latest posts by David Llewellyn-Smith
(see all)