Via Goldman:
 

With less than three weeks to go until the end of the Brexit transition phase, significant sticking points remain in the EU-UK negotiations. Our base case remains that a "thin" free trade agreement (FTA) will be reached before the end of the year, which would ensure continued free trade in goods but entail barriers for trade in services. However, the risk of a no deal outcome persists, in which case EU-UK trade would revert to World Trade Organization (WTO) rules from January 1, with significant tariffs and quotas on goods.
Given the importance of the EU as an export destination for the UK—accountingfor 45% of UK exports of goods—WTO rules would come with significantadditional costs compared with an FTA. Our review of existing studies points toan incremental long-run drag of around 2% from a WTO outcome compared withan FTA, taking the total cost of leaving the EU to about 5½% of UK real GDP.Although these long-run effects are likely to build gradually, our analysis suggeststhat trade disruptions and uncertainty effects would lead to a significant near-term impact, resulting in a UK growth drag of 1¼pp in 2021Q1 and 0.4pp inQ2 relative to an FTA outcome.
The costs from a WTO outcome would be more limited for the Euro area, withgoods exports to the UK accounting for only 6% of total area-wide exports.Although subject to significant uncertainty, our analysis points to an incrementalarea-wide cost of 0.4% of GDP under the WTO outcome relative to the FTAbaseline. We find that these effects should be more pronounced in Germany and France (which have larger export exposure to the UK) than Italy and Spain (unless the failure to agree an FTA leads to sharp risk-off moves in financial markets).
Using these estimates, we create a downside scenario to our baseline Europeanforecasts, which assume an FTA agreement and a substantial vaccine-driven pickup in growth from the spring. Without a Brexit deal, we would expect no UKgrowth in Q1 (down from a non-annualised pace of 1.3%) and 4.6% in Q2 (downfrom 5%), pushing down our 2021 UK growth forecast by 1.6pp to 5.4%.Although a substantial hit to activity, the normalisation in UK services activity should thus still clearly dominate the drag from a WTO outcome in 2021. We would expect the Bank of England to accelerate the pace of gilt purchases, ease the terms of the TFSME and cut Bank Rate to zero at the February meeting inthe event of a no-deal outcome
For the Euro area, a WTO outcome would lower our Q1 forecast from +0.9% to+0.6%, and shave our Q2 projection from 3% to 2.9%, reducing the 2021 area-wideprojection from 5.5% to 5.1%. As a result, the implications for the ECB would likelybe limited, unless the WTO outcome leads to a sharp deterioration in Euro areafinancing conditions.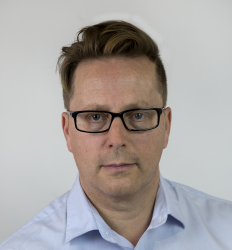 Latest posts by Houses and Holes
(see all)